Classes start January 1, 2019!
A Welcome Letter from CTU Regional Vice President of Colorado Campuses Mark Seglem
At our CTU Aurora campus in the Denver metro area, you'll meet students from all walks of life, from recent high school graduates to those who've travelled the world and studied abroad. You'll find baby-boomers training for a new career; stay-at-home moms juggling children and classes. Empty-nesters getting that degree they've always wanted; and active and veteran military personnel preparing for civilian life.
This rich diversity of individuals leads to a supportive environment in the classroom where you can focus on mastering the content of your program. Whatever your specific circumstances, we understand that it can be challenging to attend school. Our staff and faculty are here to serve you and accommodate your busy schedule. We want you to reach your personal and professional goals — and we stand ready to support you.
Whether our students graduate with an associate's degree, bachelor's degree, a master's degree or a doctorate from Aurora — or one of the many degree programs available online — they leave knowing they have been part of something special.
CTU's industry-savvy professors provide you with real-world knowledge and hands-on skills that help you prepare for your future career. Our Fast Track program gives credit for what you already know, and our flexible learning methods make is easier to take classes around a busy schedule.
My personal motto has always been: "Service before self." I came to CTU because I saw firsthand how hard our staff and faculty work to improve your experience at the university.
Again, welcome to CTU Aurora. If there is anything I can do to improve your experience at the university, please contact me. I'm here to support you and ensure your college experience is everything you expect it to be.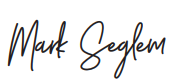 Mark Seglem
Regional Vice President of Colorado Campuses
CTU Adjunct Professor of Economics and Finance 2012-2013
CTU Board of Trustees Member 2014-2016
U.S. Navy Commander, Retired