CTU Denver South Degree Programs
Higher Education Near the Mile High City
It's not just about what you can study. It's about what you can do. At CTU Denver South, students can choose from a wide variety of degree programs designed to enable the pursuit of personal and educational goals. Our students have the opportunity to learn from experienced and knowledgeable instructors. Located in the Southeast Denver metro area, you can relish in all that Colorado has to offer. Enjoy ski resorts and national parks as well as a vibrant business community featuring companies in the healthcare, finance, IT, telecommunications, and aerospace and defense sectors.1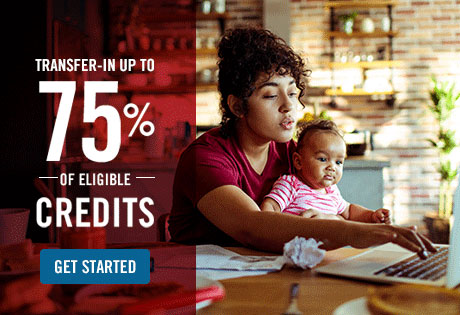 Explore the degrees offered at our Denver South Campus
Follow your passion or discover a new one. Explore a variety of on-campus and online degree programs at CTU Denver South including IT, Computer Science, Business, Criminal Justice - Forensic Investigation, Cybersecurity and much more. The degree programs at CTU are led by experienced faculty dedicated to student learning and growth. Our instructors, staff, advisors and career services resources strive to support students at each step of their academic journey including their final step into the professional community.
A degree can make a big difference in your life. Explore CTU Denver South degree programs today and plan for your tomorrow.
---
1 https://www.denvergov.org/content/denvergov/en/denver-office-of-economic-development/choose-denver/industries.html#:~:text=Denver's%20diversified%20economy%20is%20one,energy%2C%20and%20IT%2Dsoftware. (Visited 1/18/23).
2 https://www.techtarget.com/whatis/feature/Top-12-best-cities-for-tech-jobs (Visited 1/18/23).
3 Schroer, Alyssa. "8 Denver Tech Center Companies and Startups to Know." Built in CO, February 19, 2020. https://www.builtincolorado.com/2018/05/08/denver-tech-center-companies.

Program details are provided lower on the page.
Get More Details
Complete the form and:
An admissions advisor will contact you shortly

Get scholarship and financial aid information
Learn about specific degree programs