Colorado Technical University At Denver South, Co
Higher Education Near the Mile High City
It's not just about what you can study. It's about what you can do. At CTU Denver South, students can choose from a variety of degree programs designed to enable the pursuit of educational goals. Our students have the opportunity to learn from experienced and knowledgeable instructors. Located in the Southeast Denver metro area, you can relish in all that Colorado has to offer. Enjoy ski resorts and national parks as well as a vibrant business community featuring companies in the healthcare, finance, IT, telecommunications, and aerospace and defense sectors.1.
A Mobile University
Access lectures, discussions, assignments and more with the CTU Mobile app
Experienced Faculty
Study with hands-on curriculum from CTU instructors
Convenient Location
Get the most out of the Mile High City and enjoy easy access to ski resorts, national parks, flourishing culinary spots, and a burgeoning art scene
Real World Experience
Gain practical knowledge with our many instructors, who are active in local business and technology sectors
Take the Next Step at CTU
Click to Estimate your Costs, Potential Savings and Graduation Date
Estimate Now
A Degree Can Make a Big Difference in your Life. Explore CTU Denver South Degrees Today.
Follow your passion or discover a new one. Explore a variety of on-campus and online degree programs at CTU, including Information Technology, Computer Science, Business, Criminal Justice and much more.
The degree programs at CTU are led by experienced faculty dedicated to student learning and growth. Our instructors, staff, advisors, and career services resources strive to support students at each step of their academic journey including their final step into the professional community.
Support Beyond The Classroom
At CTU, your off-campus life is as important to us as your on-campus one. That's why we offer a variety of services specifically designed to help.
CTU works with local employers and leaders to bring you job fairs, workshops, webinars, and more where you can interact and network with industry professionals.
Our online career planning tools and resources can help you explore all the necessities needed for tackling your job search.
On or off campus, we have resources available to help you manage your educational journey.
Join Our Community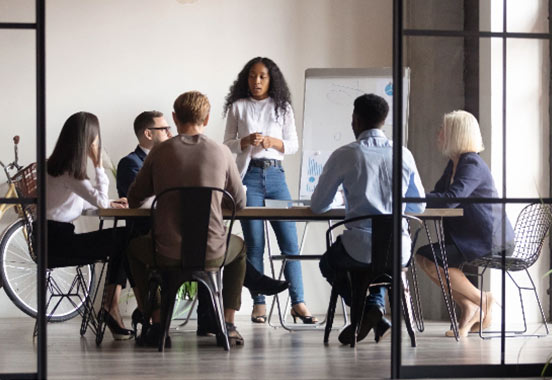 3151 S Vaughn Way, Aurora, CO 80014
Traffic can be frustrating in the Denver area, but getting to CTU Denver South may be convenient no matter where you are located. Free parking is available, or if you prefer public transportation, the campus is just a short walk from the Nine Mile Station light rail stop.
Visit the Denver South Campus Directory.
Are You In?
Take the next step. Fill out the form and speak to an Admissions Advisor.
Why CTU May Be The School For You
Save up to 30% on your tuition and graduate sooner with CTU Fast TrackTM.*
Personalize your learning plan and skip what you already know with Intellipath®, allowing you to make your educational experience more efficient.
Colorado Technical University is accredited by the Higher Learning Commission (hlcommission.org), an institutional accreditation agency recognized by the U.S. Department of Education.
---
1 "Denver Area Economic Summary." U.S. Bureau of Labor Statistics, January 5, 2023. https://www.bls.gov/regions/mountain-plains/summary/blssummary_denver.pdf.
*Transfer credit is evaluated on an individual basis. Not all credits are eligible to transfer. See the University Catalog for transfer credit policies.