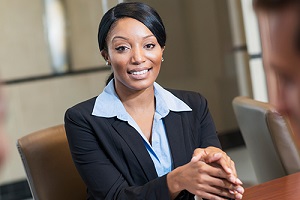 Resume trends are always changing, but there are a few timeless trends that never go out of style. When it comes to packaging your work experience, a clean design or format and crisp, concise writing still reign supreme.1 Make your resume stand out by using these tips:
Pay Attention to Formatting
Find a template that works for you, or add a small pop of color to spice things up without being overly zealous. Choose a font that's sleek, yet readable. Focus on the flow of your resume, and make the top stand out. Only the top one-third of your resume is what a recruiter or hiring manager scans to determine whether or not they will read the rest… and they only give it about three seconds.1 Grab their attention immediately by showcasing places where you have samples of your work product (i.e., LinkedIn, or your personal website or work portfolio).1


Control Your Timeline
Omit work experience that dates back further than 10 years. If you're anything beyond an entry-level employee, your internships and early jobs could be taking up valuable space on your resume.1 There lots of different ways to organize your credentials, but listing your most recent and relevant work history first, in reverse chronological order, is usually your best bet. 2

Unless you're a recent graduate, list your education after your experience, and organize your educational background by listing the most recent or advanced degrees first. Make sure to highlight any honors, but leave out specific graduation dates. Don't be afraid to list online or continuing education, and professional coursework—that kind of participation shows your determination and motivation to obtain the skills you need for your career.


Emphasize Accomplishments, Not Responsibilities
Showcase what you can do for your employer, but don't dump every job you've ever had on there. Think of a resume as your personal marketing document – you're selling yourself as the right person for the job. Highlight the accomplishments and skills that are most relevant to the job at hand, and use as many facts, figures, and numbers as you can. Quantifying your accomplishments allows the hiring manager to get a better idea of the level of work or responsibility you needed to achieve them. 2

Tailor your resume for each position you're applying for, and keep a master list of all of the jobs you've ever had saved on your computer—this will make it easy to adjust and swap out relevant information as needed.2


Make It One Page
This has always been a hotly debated topic. The goal here is to keep your information as concise as possible. In addition, recruiters typically don't have a lot of extra time on their hands. Your resume should be easy to skim, and feature major milestones that show progress, as well as your learning process—the one-page rule is helpful in order to achieve that kind of brevity. If you're having trouble, try expanding your key points in more detail online; create a personal website and hyperlink it to your resume.3


Proofread and Revise
It should go without saying, but make sure your resume is free of any typos or grammatical errors. Don't rely solely on spell check either, get feedback from as many people as you can – especially from those that have held positions in which you are interested.3 There's no shame in asking for help. This is arguably one of the most important documents of your job search, so take the time needed to get it right.
Your resume is essentially a window to your personal brand. Keep it simple, be creative, thoughtful, and concise – but above all things, be you! Make time to refresh it on a quarterly basis, and add new skills and responsibilities. This way, when the right opportunity presents itself, you'll be better prepared.
---
1. Bahler, Kristen. "What Your Resume Should Look like in 2017." MONEY. Published January 5, 2017. Accessed December 29, 2017. http://time.com/money/4621066/free-resume-word-template-2017/
2. Greenawald, Erin. "43 Resume Tips That Will Help You Get Hired." The Muse. Accessed December 29, 2017. https://www.themuse.com/advice/43-resume-tips-that-will-help-you-get-hired
3. Childress, Lillian. "13 Best Resume Tips of 2017." Glassdoor. December 7, 2017. Accessed December 29, 2017. https://www.glassdoor.com/blog/best-resume-tips-of-2017/