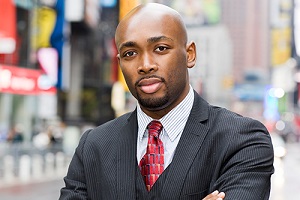 An interview is a two-way street. It's not only an opportunity for a hiring manager to learn more about your skillset, but also a chance for you to find out whether or not a job or company is the right fit for you. Those who neglect to perform adequate research or formulate questions ahead of time run the risk of looking unprepared, or worse – disinterested in the role they're interviewing for.1 Asking questions allows you to gather pertinent information about the work culture, position, and specific day-to-day responsibilities that may inform your decision to accept (or reject) a job offer.2
We've compiled the following list of some questions you may want to ask in an interview:
"What are the immediate projects or tasks that need to be addressed?" or "What does a typical day look like?"
This question gives you a chance to learn as much as possible about the daily tasks associated with the position. It can provide valuable insight into the specific skills and strengths needed to perform standard functions.
"What does success in this role look like?"
Gain a clear understanding of what the company's expectations are—set yourself up for success and inquire about goals, objectives and numbers (if relevant). It's important to understand how your work will be evaluated.3
"What is your leadership style?"
A leadership style is the way a person uses power to lead other people.4 Some styles offer more freedom than others, so it's important to know how you prefer to work; asking this question allows you to determine if you and the interviewer will mesh well not only as colleagues, but also as manager and employee.
"How would you describe the company culture?"
Does the company embrace a laid-back, start-up environment, or have a more buttoned-up, conservative setting? Asking this question may also provide answers and information about the work environment (autonomous vs. collaborative), office traditions, team outings, and any recent cultural changes a company is currently experiencing.
"Can you tell me about the team I'll be working with?"
In most cases you're not just working for or with one person. Usually, you can expect to work on a team, or within a department of people, and ultimately – you're working for the company as a whole. This question will help you gain a better understanding about your team's dynamic, the challenges they're currently facing, and other teams you might interact with.
"What do you like about working for this company?"
Your interviewer's personal experience may provide additional insight into the company's culture. Also, asking about your interviewer shows interest in him/her as a person, which is a great way to build rapport.
"How quickly are you looking to fill this position?" or "What do next steps look like?"
Make sure the interviewer has all of the information he/she needs about you, and clarify next steps moving forward. This may also help you acquire important information about the timeline for hiring, so that you can plan your follow-up email or message accordingly.
Think of an interview as a professional conversation. When you arrive prepared, it shows your potential employers that you've taken the time to do research, and are genuinely interested in the role. Some of your questions may be answered throughout the interview—so adjust the sequence and formatting of your questions as needed, depending on what you learn early on. Above all things – stay positive, smile, and know that being prepared pays off in the long run.
---
1. Roberts, Michael. "Why You Should Ask Questions in a Job Interview." The Balance. Posted March 1, 2017. Accessed December 8, 2017. https://www.thebalance.com/why-you-should-ask-questions-in-a-job-interview-1669548
2. Rodgers, Dominique. "5 Questions Every Candidate Should Ask in a Job Interview." Monster. Accessed December 8, 2017. https://www.monster.com/career-advice/article/questions-candidates-should-ask-in-job-interview
3. The Muse Editor. "51 Interview Questions You Should Be Asking." The Muse. Accessed December 8, 2017. https://www.themuse.com/advice/51-interview-questions-you-should-be-asking
4. "12 Different Types of Leadership Styles." WiseToast. Accessed December 11, 2017. http://wisetoast.com/12-different-types-of-leadership-styles/
1276720 2/18