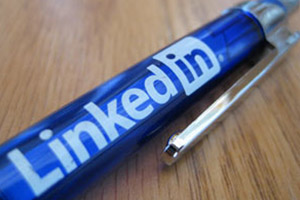 Your online presence or digital identity is made up of everything that you do, share, post, snap and create via digital channels (apps and websites). For most of us, our digital identity is showcased via social media sites and apps like Facebook, Instagram, Twitter, YouTube, Snapchat and LinkedIn.
Career Development
In 2017, your digital identity on social media is a major aspect of networking, getting connected with employers and representing yourself as a potential job candidate1. It's absolutely a must to create a personal profile on LinkedIn and build out your career experience. It's also recommended that you utilize the site for content publishing, learning, group interactions and intelligence-gathering about various companies and organizations2.
Leadership & Role Modeling
Social media can be a fantastic way to showcase your personal brand through leadership skills, ideas and experience3. From a blog or a post on LinkedIn, to a short-but-savvy tweet, you control what you say and how you represent yourself on social media. Additionally, know that you are a role-model for your network. Be #CTUstrong and share your unique self with the world.
Digital Footprint
Almost everything that you've ever posted, shared, or tweeted via social media is floating out there somewhere in the digital universe4. It's always a good idea to think first before you post and ask yourself whether or not you would want a potential employer to view your latest entry. While it's a good idea to know the ins and outs of privacy settings on all social media, it's a great idea to smartly curate your digital footprint.
Always Learning
Your digital identity is a springboard for learning. Connect, engage and share via social media. There are countless people, brands and organizations who share amazing content via social media. You can learn about companies and get valuable industry insights by interacting informally with your peers.
This list is just the tip of the iceberg. What would you add? How does social media impact your life as a professional? As a learner? As a member of the CTU community?
---
1. "Why Your Digital Identity Matters." Retrieved from https://youtu.be/9Dr_LFFWcog?t=2m41s (Visited 2/15/17)
2. "Why Your Digital Identity Matters." Retrieved from https://youtu.be/9Dr_LFFWcog?t=16m51s (Visited 2/15/17)
3. "Why Your Digital Identity Matters." Retrieved from https://youtu.be/9Dr_LFFWcog?t=10m52s (Visited 2/15/17)
4. "Why Your Digital Identity Matters." Retrieved from https://youtu.be/9Dr_LFFWcog?t=8m11s (Visited 2/15/17)