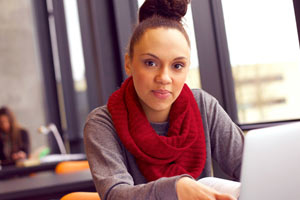 If, like many professionals, you are considering a career change or are looking to advance in your current field, you might be trying to figure out where the best place is to begin. While there is probably not one specific ideal starting point, LinkedIn®, a social media site designed to connect professionals of every industry to one another, is a good place to start. LinkedIn began in 2003 and has grown to over 400 million professionals1 worldwide in 2016. Beginners beware! This is not your ordinary social media site – its career-oriented nature requires some extra consideration. Here are some key factors to consider as you develop your LinkedIn All-Star skills.
Your Headline
First impressions matter when it comes to your LinkedIn page. You will want to make your headline stand out in a crowded field of qualified candidates. Think of your headline as a chance to market yourself amid a sea of other professionals. Highlight what you do for a living in a way that might catch a hiring manager's eye. Get creative and think outside of the box when it comes to your headline, you never know whose eye it will catch. For example, instead of stating you are a "Student at Colorado Technical University" change that headline to "Marketing Student at Colorado Technical University with Training in Business Communication, Time Management and Creative Thinking" or "Project Management Student at Colorado Technical University Seeking A Position to Utilize Skills in Finance, Risk Management and Project Scheduling."
To complement that eye catching headline and to make a memorable impression, add a professional photo and customized URL to your profile. In your photo, make sure that you are dressed professionally, remove or avoid background distractions and don't forget to smile! Make it easier for professionals to find and remember your LinkedIn URL, by changing the original URL that LinkedIn had given you. This process can be done in a couple quick steps. Simply head to the edit profile section in your profile, under your professional photo, click on the symbol to the right of the URL that LinkedIn originally gives you. This will take you to the Public Profile page where you will create a customized URL. Simply go with your first and last name and save! Not only is this easy to complete but it will be great to include in email signatures and on resumes.
After you've got the basics down, go ahead and fill in all the applicable sections of your profile page. LinkedIn is a user friendly website that guides you through a series of questions in order to create a professional profile.
Building Professional Connections
Once you feel comfortable with your profile, it's time to start building up your connections. There are many ways to build your connections quickly and effectively, but the most intuitive approach is through searching for people you may know already – family, friends, current or past coworkers, etc. This will provide you with a solid base of first connections who you are likely comfortable with, making the referral process a bit smoother. Another valuable approach is to use the advanced people search tool. This is a great way to target specific results based on field, title, education (you can search for CTU alumni), proximity, and/or many other criteria.1
After exploring the advance people search tool, the next step would be to locate your school's LinkedIn page, as most colleges have their very own. Here, you should be able to find an abundance of professionals who are either attending or alumni at your current institution. A great way to connect is by searching for the specific field you are in, locating relevant professionals and messaging them to conduct an informational interview. This is a great way to build a relationship with industry professionals, starting with common educational backgrounds. Building up your connections list and maintaining communication on a regular basis will help you build a sincere and professional brand.
Join a LinkedIn Group!
Joining LinkedIn groups that pertain to your field is another common and helpful tactic. By meeting people with similar professional interests, staying active in a group can be rewarding. Now when you go to post something you don't have to spend more time connecting to individuals, your post will be viewed by a large group of people, one of whom may view your profile and connect with you, creating a broader sphere of influence.
Now that you have your profile built and you have explored how to make professional connections, keep networking! Not only can you network through LinkedIn but there are many other ways to network. Attend career fairs, a handshake in person can go a long way; meet with professionals at companies where you can hand deliver your resume; or volunteer at a local organization. Networking is everywhere you go, so get out there and make those connections!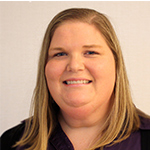 Maureen Brogan has been a career coach at Colorado Technical University since 2015. She attended Roosevelt University with a degree in General Studies that taught her an assortment of skills in the business and communications world. She has worked in the marketing field, involving a major recording label. Maureen also has 15+ years in the retail world involving sales, management and marketing. With her background she hopes to help students achieve their best while career searching through coaching with resumes, interview techniques and networking skills.
If you're a current CTU student or alumnus looking for more career advice, please contact the Career Services Department at 866-813-1836 Option 5 or at careerservices@coloradotech.edu.
---
1. "About LinkedIn." Retrieved from https://press.linkedin.com/about-linkedin (Visited 2/15/17)