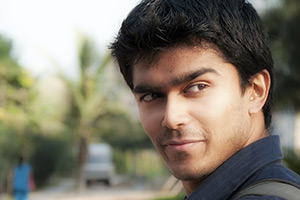 Are you a first generation college student? If so, this will be an exciting time in your life filled with new experiences and new people. However, being a first generation college student can also be daunting. Other students may have siblings or parents that have been to college who are offering wisdom and advice. Don't let that intimidate or scare you! Go into this new chapter of your life with confidence and a sense of adventure. You have the chance to be the first in your family to graduate from college and that is something to be proud of and to value. Here are some tips to help get you started on the right track.
Find A Mentor
A big key to success for first generation college students is social integration. A study1 by College Board on first generation college students shows that they are more likely to live at home or off-campus compared to students whose parents or other family members have gone to college. An easy way to get connected with those on campus is to find mentors. Taking on college courses and navigating the world of academia can be made much easier with some sage advice from peers, upperclassmen, professors, advisors and alumni. A mentor can offer solutions and answers to questions -they've been there and done that! Don't be afraid to reach out to your instructors and classmates to make connections. Ask around campus or online to see if your school has a counselor, group or program devoted to first generation college students. Groups on social media are a good way to connect with others who share your experiences and perspective. Sharing your thoughts on some of the challenges you face as the first in your family to attend college can help ease your mind and boost your confidence. Whether it's struggling with academics, finances, or motivation, you are not alone! Many students have been and are in your shoes. Don't be afraid to ask for help or a shoulder to lean on when needed.
Grow Your Social Network
Growing your social network is more than scouring social media for connections. Remember that even though you are a first generation college student, you are really no different than every other new college student! You are looking for information, trying to settle in to your course schedule and are looking to make friends with your fellow students. CTU's student portal allows both online and campus students to log in and access their course information. Online students will find the virtual commons here, a tremendous resource for getting acclimated and connecting with your fellow students. Growing your social network also means getting involved with other students through study groups, social service and philanthropic groups and social outings. This can be as easy as finding a study buddy who can help you brush up on your study skills. Colleges often have an office devoted to student support services or student life. Look for a multicultural education office or career counseling service. They may offer advice on study skills or networking—a life skill you can take with you after graduation to help start or advance your career.
Don't Get Discouraged
You may not feel a sense of belonging right away as your start your college career, but remember that other students are feeling the same way regardless of their family history. Focus on getting involved, but keep a balance between study time and social time so you don't get overwhelmed or exhausted. Attend campus events and join clubs that match your interests or area of academic study. Don't be shy and introduce yourself to as many people as you can. You never know who will turn out to be that great friend, inspirational teacher or helpful mentor.
Finally, ask your parents and family for their support. They are as unfamiliar with the college experience as you are, so be sure to share your experiences with them. Being the first in your family to attend college is a tremendous undertaking and an outstanding opportunity and achievement. Stay motivated, stay strong and be proud of yourself. You can do this and you don't have to do it alone.
---
1. http://research.collegeboard.org/sites/default/files/publications/2013/8/presentation-apac-2013-first-generation-college-aspirations-preparedness-challenges.pdf