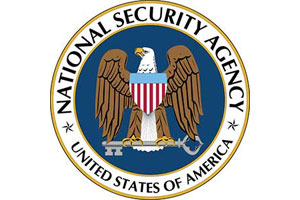 COLORADO SPRINGS, Colo., March 16, 2015 – Colorado Technical University (CTU), a leading provider of higher education for career-motivated students, announced today that the National Security Agency (NSA) and Department of Homeland Security (DHS) have designated the university a National Center of Academic Excellence (CAE) in Information Assurance and Cyber Defense.
CTU is among the first group of 44 colleges and universities to receive this new designation for its computer science and information technology programs based on the more rigorous selection criteria introduced in 2014. The university was first designated as a Center of Academic Excellence in Information Assurance in 2010.
As one of the nation's top cyber defense agencies, the NSA has a mission of protecting classified information while DHS is focused on protecting the nation from domestic and international threats, including those to critical cyber infrastructure. The National CAE designation program is designed to prepare a growing number of information assurance and cyber defense professionals to meet the need to reduce vulnerabilities in the nation's networks.
"We feel extremely honored to be recognized by two federal agencies that are at the forefront of information assurance and cybersecurity," said Dr. Bruce Harmon, program director for engineering, computer science and IT. "This designation is especially important, because it further validates that CTU provides rigorous, high quality and industry-relevant education to our students that also provides value to our nation."
Selection Criteria
In order to achieve this designation, institutions must pass a rigorous review demonstrating their commitment to academic excellence in information assurance and cybersecurity education. During the application process, colleges and universities are evaluated against nine criteria, including having faculty who are active in the field and in research, providing student support resources and offering a curriculum that encourages student research in the industry.
"We work closely with industry experts, including experienced military advisors, law enforcement leaders, and government consultants and officials to ensure that our computer science and information technology programs are place a strong emphasis on enhanced cyber security," said Dr. Connie Johnson, chief academic officer and provost of CTU. "We feel confident that our curriculum helps prepare graduates to emerge as leaders in the field and work to address new cyber threats."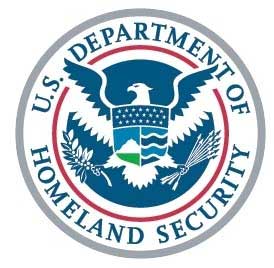 Recognized Security Programs
CTU currently offers bachelor's degrees and master's degrees in homeland security and a doctorate of computer science in information assurance and homeland security. As the threats and reports of cybercrime continue to rise1, CTU responded to the need for more specialized professionals in this area by launching two new cybersecurity educational programs last year, a Cybercrime and Security concentration and a Master of Science degree program in Cybersecurity Policy.
The CTU Bachelor of Science in Criminal Justice, Cybercrime and Security concentration and Master of Science in Cybersecurity Policy are designed to cater to students who regularly manage cybersecurity issues and command a strong knowledge in the unique laws, policies and strategies of this field. Both of these new programs can help students prepare to apply a range of non-technical, cybersecurity-related skills in their field. Colorado Technical University is also one of the few universities to offer a Master of Science Homeland Security degree, which is designed to provide students with a broad understanding of the homeland security enterprise at the strategic policy-making level. Learn more at www.coloradotech.edu/Degree-Programs.
In addition to this NSA/DHS designation for its quality cyber security programs, CTU's online Bachelor's degree programs, Master's in Criminal Justice, and Master's in Information Technology, have awarded a Cooperative for Educational Technologies Outstanding Work Award by the Western Interstate Cooperative on Higher Education for the university's use of intellipath® adaptive learning technology with its online MBA program to enhance student learning. CTU is also a participant in the American Council on Education's (ACE) Alternative Credit Project which aims to lower postsecondary costs by helping students identify ways to receive maximum credit previous educational experience.
---
About Colorado Technical University
For 55 years, Colorado Technical University (CTU) has helped students fit a real-world education into their busy daily lives. With more than 80 degree programs and concentrations in which students can pursue a variety of degrees at the associate, bachelor's, master's and doctoral level. CTU provides flexible online classes, accessible through the University's Virtual Campus or the innovative CTU Mobile app. CTU also maintains two ground campus locations in Colorado Springs and Aurora, Colo. With the help of faculty and industry professionals, CTU has awarded over 118,000 degrees to traditional campus and online students since 1965. For more information about CTU, visit www.coloradotech.edu.
Colorado Technical University is accredited by the Higher Learning Commission (hlcommission.org), a regional accreditation agency recognized by the U.S. Department of Education. CTU cannot guarantee employment, salary or career advancement CTU is a member of Perdoceo Education Corporation (NASDAQ:PRDO). For more information, visit www.perdoceoed.com.
Media Contact:
newsroom@coloradotech.edu
---
1. https://www.bls.gov/ooh/computer-and-information-technology/information-security-analysts.htm