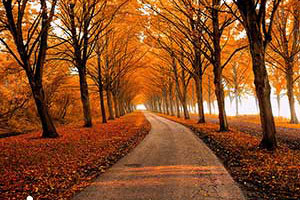 According to the Environmental Protection Agency (EPA), sustainability is based on the idea that everything we need for our survival and well-being depends, either directly or indirectly, on our natural environment. Conserving and protecting natural resources – like water, energy and raw materials – is important to sustain human health and the environment in which we live.

Environmental action groups, such as the National Resource Defense Council (NRDC) cite a variety of issues – from climate changes like global warming to environmental pollution – that can adversely affect our planet's future. But social activists are not the only groups concerned about safeguarding the earth. Organizations are also aligning their business practices and processes to ensure they meet the needs of the present without compromising the ability of the future to meet their needs.

"Sustainability allows companies to increase profits, to manage risks, and to engage stakeholders, such as employees, the local community, and shareholders," reports the Bureau of Labor and Statistics (BLS) in their 2012 report, Is a Sustainability Career on Your Green Horizon? As a result of this new focus on sustainability, a new career path has been paved for professionals interested in helping organizations achieve goals that are economically, socially and environmentally sustainable.
Breaking into the Sustainability Profession
If you have an interest in a career is sustainability, the good news is you have plenty of options. Sustainability touches a wide range of industries and businesses – from forestry and construction to technology and education. According to the BLS1 you might land jobs with the following titles:
Sustainability Manager
Director of Corporate Responsibility
Industrial Manager
Logistics Manager
Environmental Scientist
Civil Engineer
Recycling Coordinator
In many cases, you may find yourself in a position where sustainability responsibilities fall under a position with other primary job duties. For this reason, there is no set career path for sustainability jobs, but there are steps you can take to create a career that fits your goals.
Explore Your Interests
Once you've decided that you want to pursue a career with a sustainability focus, the next step is to identify your specific interests. For example, do you prefer to work in a corporate business environment and lead others? Or are you better suited for hands-on work that you might find if you pursue a career in sustainable forestry?
Also, consider using job search engines like Indeed, Monster or CareerBuilder to expand your search of potential sustainability jobs. Researching existing job opportunities can give you insight into the types of jobs that are available, as well as the experience and education employers want to see from sustainability professionals.
Be Proactive in Your Search
If you want to land your dream job in sustainability (or any other field, for that matter), you must take a proactive approach. Rather than passively searching and applying for open job listings, consider how you might leapfrog to the job you want. In The Single Best Way to Speed Up Your Job Search, Forbes columnist Bruce Kasanoff describes how he "escaped an entry level job by writing a job description and giving it to my boss's boss's boss."
If you're currently working for a company, you might take a similar approach. Consider the sustainability opportunities that might be available in your company and draft your dream job. Or launch an initiative that puts you in the lead of a sustainability project at your current company. In both cases, think about the opportunity for your company and your career. Of course, if you're not interested in continuing with your current employer, you might consider using your down time to search volunteer opportunities in sustainability, which can boost your skills and connections in the field.
Grow Your Network
If you're serious about pursuing a sustainability career, then spend time getting to know people working in the field. Get active in professional organizations such as the International Society of Sustainability Professionals or International Institute for Sustainable Development, explore LinkedIn Groups or visit MeetUps that attract other professionals interested in sustainability.

Use these connections to gain a better understanding of the sustainability careers you might pursue, but also to build relationships with people who might offer insights or opportunities that can help in your job search.


Once you're followed these three steps, you will have gathered enough information to determine whether pursuing an education in sustainability is necessary. In some cases, you might need a degree in business or engineering. If you have questions about how pursuing a degree at CTU might support your sustainability career goals, we'd love to talk to you. Contact an admissions advisor to learn more.

Image credit: Flickr/Steve Snodgrass