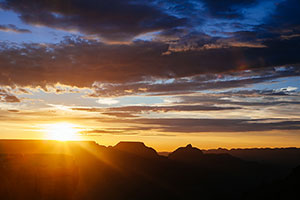 We sat down with Cami Jacobson, CTU's VP of Industry Strategy, and Tonya Troka, CTU's Program Director for General Education, and discussed their recent experiences with STEM (Science, Technology, Engineering, and Math) and how the habits of mind related to STEM can be beneficial for all students.
What recent experiences have you had with STEM and what have been the reactions?
TT: I spent six days immersed in STEM earlier this month in back to back sessions with the nation's leading experts on the STEM Innovation Taskforce, a project sponsored by STEMConnector (www.stemconnector.org). You may wonder why someone would spend six full days talking about science, technology, engineering and math but I could have spent sixty days talking with experts across educational institutions, government and industry.
When I tried to explain to my family and friends what STEM is and what it means for our future, I got a mixture of responses. I often found myself explaining what exactly STEM means and its national focus to increase the number of graduates in science, technology, engineering and math fields.
What did you discuss with the experts and what outcomes were there?
TT: There is so much to learn and so much to do as the number of STEM-related jobs in the U.S. is growing and the number of graduates is not. Jobs in computer systems design and related services are projected to grow 16% between 2014 and 2024 - adding an additional 1.1 million jobs. This growth requires that we have more graduates in STEM fields and right now, the country is not on pace to meet the demand.
There is a concern regarding the STEM skills gap in our workforce and that could be seen as bad news. The good news, however, is that there is a lot of effort and targeted action being directed towards closing this gap.
Why should CTU students be proud about our involvement in STEM?
CJ: A large part of the CTU mission is to connect the education our students receive in our classrooms to the skills they will utilize in the workplace. At this point in the history of the United States, nothing is more critical to the American workplace than STEM skills. Daily, employers tell us that regardless of organizational level and functional area, their employees lack understanding of computer science, data analytics, basic technology, information systems and deductive reasoning. We are proud to provide the workforce with our graduates who have received an education that pays special attention to these areas.
How does CTU's ABET accreditation relate to your STEM programs?
CJ: We are very well aware that most any employer will require that the engineers they hire have come from an ABET-accredited engineering program. We hold this distinction in very high regard and are proud of our Colorado campus' ABET accredited Computer Engineering and Electrical Engineering programs.
What degree programs does CTU offer that tie to STEM?
CJ: CTU has a variety of IT, Computer Science, Healthcare, Finance, Accounting and Engineering degrees that prepare students for workforce demands. A new survey of CEOs of major U.S. corporations say they have concerns over lagging U.S. science and math skills. Nearly 98 percent of the CEOs reported that the skills gap hurts their business. This does not mean that we teach a human resources student coding! But it does mean that our HR or marketing graduate will know how to ask the data analyst the right questions to gain the best insight to make more impactful business decisions. I believe this is where CTU is really striving to make a difference.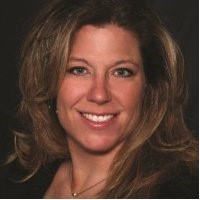 Cameron Jacobson is a marketing and business strategist with over 20 years' experience in the manufacturing, energy, automotive, education and business services industries. With Colorado Technical University, her focus is on building a strong bridge between US STEM skill needs and the University's curriculum to support the institution's commitment to the American workforce.

Tonya Troka has a Bachelor's and Master's Degree in Communication with emphasis in Broadcast Journalism and Media Studies. Troka found a perfect home now – working with faculty as a Faculty Chair. She is currently finishing her Ed.D. in Adult Education from Northern Illinois University and works as Program Director with General Education curriculum at CTU. She leads the university's Gen Ed Program Committee.
---
1. EMSI Analyst. (2015). Occupation Table: 8 Occupations in United States [Data file and documentation, based on data from a range of U.S. Federal, state, and other sources]. Retrieved January 16, 2015 from https://e.economicmodeling.com/analyst/?t=19891#h=2WHhz&page=occupation_report
2. http://getschooled.blog.ajc.com/2014/12/03/nations-ceos-skills-gap-is-real-and-costly-students-today-must-have-stem-skills/