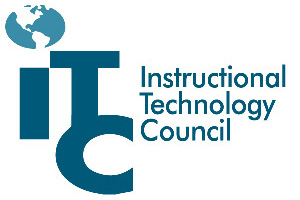 Instructional Technology Council Recognizes Colorado Technical University for Online Degree Programs
COLORADO SPRINGS, Colo., Feb. 18, 2015 – Colorado Technical University (CTU), a leading provider of campus-based and online higher education announced today it was selected by the Instructional Technology Council (ITC) to receive its Outstanding eLearning Program Award. CTU was selected to receive this award as a result of its leadership and innovation the areas of instruction, course/degree development, faculty support, and professional development.
"We feel incredibly honored that the ITC, a leader in distance education, has recognized our online programs and named us among such an impressive group of forward-thinking colleges and universities," said Andrew H. Hurst, university president of CTU.
Based in Washington, D.C., the ITC is an affiliated council of the American Association of Community Colleges and represents nearly 400 institutions that offer distance education courses to students in the United States, Canada, and around the world. The organization annually presents its Awards of Excellence in eLearning to recognize innovation and diligence in advancing distance education.
"We engage industry leaders in the development of our curriculum and the delivery of our programs to ensure that our graduates are prepared to succeed in meeting the contemporary challenges in their respective fields," said Connie Johnson, chief academic officer and provost of CTU. "By creating highly effective online programs, we are able to meet the needs of busy adult learners who are seeking a more flexible, convenient and relevant higher education experience."
CTU's mobile, interactive online classroom and its adaptive learning system, intellipath™, not only make learning accessible, but tailor course content so students are able to move past what they already know and unlock new opportunities to learn. Our faculty members include seasoned industry professionals and experienced educators who have been specially prepared to deliver high quality education in a virtual format.
As part of its Outstanding eLearning recognition, the ITC judges also acknowledged Fast Track™, CTU's institutionally-developed proficiency exams. Administered through intellipath™, CTU's award-winning adaptive learning platform, these assessments, along with our flexible transfer-of-credit policy, can allow students to earn credit toward their associate or bachelor's degree for the knowledge they bring with them to the university.
In addition to the ITC award for eLearning, CTU's Online Bachelor's degree programs, Master's in Information Technology, and Master's in Criminal Justice were also recently included in U.S. News & World Report's rankings for best Online Programs and it is one of twenty-five participants in the American Council on Education's (ACE) Alternative Credit Project, which aims to create a more flexible pathway to postsecondary education for nontraditional learners. Also, this past January, CTU's designation as a Center of Excellence in Information Assurance and Cybersecurity was extended for years 2015-2021 by the National Security Administration and the Department of Homeland Security.
About Instructional Technology Council
The judging panel for ITC's 2015 Awards for Excellence in eLearning included members of ITC's board of directors, past award winners, and ITC leadership academy attendees. The judges hold the award recipients to the highest, best-practice standards for distance education. The judges were particularly impressed with Colorado Technical University's user-friendly website, commitment to providing excellent student services, continual faculty training, and campaign to maintain strong student retention rates.

The Instructional Technology Council (ITC) is celebrating 38 years of providing exceptional leadership and professional development to its network of eLearning experts by advocating, collaborating, researching, and sharing exemplary, innovative practices and potential in learning technologies. An affiliated council of the American Association of Community Colleges since 1977, ITC represents higher education institutions in the United States and Canada that use distance learning technologies.
---
---
About Colorado Technical University
Founded in 1965, Colorado Technical University (CTU) provides higher education to connect students to what matters most in reaching their professional goals. CTU offers more than 100 undergraduate and graduate programs taught by real-world faculty members who enrich the curriculum with their industry experience and prepare students for today's challenges and the hard-hitting problems of tomorrow.
CTU's personalized, online learning system allows students to control what, where, when and how they learn. Students can also learn and connect on campuses in multiple cities. With the help of faculty, industry professionals and more than 70,000 alumni, CTU students can also grow a powerful professional network to use their entire career. For more information, please visit www.coloradotech.edu.
CTU gives military students flexibility and accessibility to higher education whether they are deployed or at home through its availability of online classes and support services. For more information please visit: https://www.coloradotech.edu/military.
CTU is accredited by The Higher Learning Commission, www.hlcommission.org. CTU is a member of the Career Education Corporation network of universities, colleges and schools. For more information, visit www.careered.com.
CTU cannot guarantee employment or salary. Find employment rates, financial obligations and other disclaimers at www.coloradotech.edu/disclosures.
Media Contact:
newsroom@coloradotech.edu
Media Inquires
Email: newsroom@coloradotech.edu