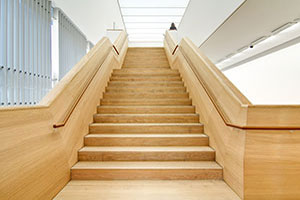 You've set your sights on earning the highest academic achievement possible – a doctoral degree. In the 2014-15 school year, colleges and universities expect to award only 178,000 doctor's degrees – including Ph.D., Ed.D. and doctoral degrees – compared to 1.8 million bachelor degrees1. By claiming this top educational honor, you'll be in the company of those who the Bureau of Labor Statistics found enjoyed the lowest unemployment rate and higher median earning potential compared to those with just a master's degree in 2013 less education2.
As you begin to explore the possibility of earning a doctoral degree at CTU, you may be wondering what it takes to enter one of the 17 graduate programs currently offered in the areas of Computer Science and Management. Read on to get the information you need to prepare yourself for success.
Understanding the Difference – Ph.D. versus Doctorate
Before to begin your studies it's important to know the difference between an applied doctorate and other doctor's-level degrees, like the Ph.D. For many, the Ph.D. is the most commonly recognized doctor's program, but it does differ from the doctoral degrees offered at CTU. A Ph.D. is a research-based degree that asks you to explore, investigate and contemplate. While an applied doctorate is an applied degree that challenges you to grow, integrate and apply what you learn into your profession. You should choose the degree path that will best help you reach your ultimate career goals. Read more about the difference between Ph.D. and Applied Doctorate degrees.
The Life of a CTU Doctoral Student
You may be wondering how you'll fit your doctoral studies into an already compressed schedule that may include a variety of professional and personal commitments like a job, a family and a social life. While a doctoral degree program is rigorous and can demand much of your focus, it can be possible to maintain a balanced work/life while pursuing your ultimate educational goal.
When you follow CTU's recommended schedule of coursework, you can complete your doctoral degree in as little as three years. And unlike other universities that require full-time residency, the majority of CTU's doctoral degree program can be completed online. Another distinction is your ability to work on your dissertation in parallel to coursework. Some colleges require you to complete two to three years of coursework before beginning the dissertation process, which can take an additional one to three years.
CTU's doctoral programs are designed for full-time working professionals, and that means it aims to help you from having you don't have to disrupt your career by leaving the workforce while you pursue your degree.
Here are the key elements of CTU's doctoral degrees:
Quarterly Symposium: The only residential component of our doctoral programs are two- to three-day long symposia where you'll have the opportunity to meet with peers and faculty, while attending learning-based workshops. You must attend five residential sessions.
Online Classes: You will complete two courses every 10 weeks. Courses are facilitated online using CTU's virtual campus, letting you complete coursework when and how it best fits your lifestyle. Your coursework will include curricula in your area of study, as well as writing and research classes to prepare you to write your dissertation.
Dissertation: As you complete courses in your area of study, you will work on your dissertation in parallel. Your dissertation will include expected components such as a literature review, research methods and conclusions drawn.
Applying for CTU's Doctoral Degree Programs
Each university will have its own unique admission requirements for doctoral degree programs. At CTU, you are required to have completed a Master's degree with at least a 3.0 grade point average, on a four-point scale. If you are currently enrolled in a qualified Master's degree program at CTU, you may apply through our "doctoral advantage program" to receive conditional admission into a doctoral program once all Master's degree requirements are successfully completed.
In addition to demonstrating academic competency, you must submit a resume with professional and work experience, along with an entrance essay that describes why you've chosen your area of study and your ultimate career goals. Since our goal is to see you succeed in your doctoral studies, we evaluate your essay based on quality of writing as well as alignment with CTU's degree programs.
The process for applying for doctoral admission is simple. Start by connecting with a CTU Admissions Advisor to confirm your interest in one of our doctoral degree programs. Then submit your application and required documentation using our online admissions application.
Make the Most of Your Time at CTU
Once you begin studying at CTU, you can discover a rich and diverse community of lifelong learners who share your passion for success. Here are some tips to maximize your success as you pursue your doctorate:
Plug in and connect. As much as possible, spend time getting to know your peers and your instructors. Each one can bring a wealth of knowledge, experience and insight that can not only enhance your learning, but may provide benefits well after you graduate. Leverage connection points in our Virtual Campus. Participate in the dialogue happening on our social media channels like Facebook and LinkedIn. And be intentional about strengthening relationships made online during the residential symposium.
Be open. As you progress through the doctoral degree program, keep an open mind to your area of interest and be open to exploring new ideas in your research. You may experience shifts that bring about new ways of thinking, so be open to the journey of discovery. Remain intellectually open; don't hold so firmly to initial concepts that you miss ones that could be more effective or produce a better result.
Tap into the resources. If you've never attended an online university, you may not know the depth of resources available to you. CTU's Virtual Campus is a hub of information that includes a Doctoral Library where you may find much-needed resources, tutorials, videos and links to other sources. As a doctoral student, you'll also have access to support tools to help you succeed – from tips to coming up with dissertation topics to a template you can use to build your dissertation. Access the Doctoral Library early and visit often.
---
1. Source: Fast Facts – National Center for Education Statistics http://nces.ed.gov/fastfacts/display.asp?id=372, retrieved 11/3/17
2. Source: Earnings and unemployment rates by educational attainment table – Bureau of Labor Statistics http://www.bls.gov/emp/ep_chart_001.htm, retrieved 11/3/17