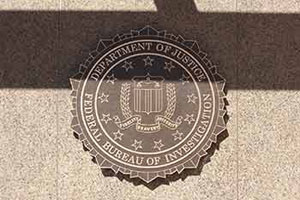 The Federal Bureau of Investigation (FBI) is a fixture in the history of the United States, and an organization that has been written about, idealized and routinely criticized. The FBI seems monolithic and unchanging to many, but since its founding, it has changed a great deal. The FBI of today has evolved into an organization that focuses on national security and law-enforcement threats, but remains open to the fast-paced changes that occur in the criminal world. To understand the FBI, one must understand an organization that is able to support a huge task with a relatively small number of agents spread throughout the world.
The Mission
The FBI's mission, according to its own website, is, "to protect and defend the United States against terrorist and foreign intelligence threats, to uphold and enforce the criminal laws of the United States and to provide leadership and criminal justice services to federal, state, municipal and international agencies and partners." FBI agents investigate more than 200 violations of federal law, and, when involved in task-force operations or assisting local agencies, they may find themselves investigating even more.
Few agencies in the world have the breadth of investigative responsibilities that the FBI has. In addition, agents are tasked with working from Manhattan to Guam, Fairbanks to Miami. Most agents never get to work in a city where they lived previously, so they must become accustomed to U.S. federal laws as well as to the state and local laws of their office of assignment. The FBI further operates 64 international legal attaché offices called legats. These offices are connected to U.S. embassies and assist in intelligence gathering, sharing liaisons and training matters. One would think that such a huge task would take an army to carry out! Yet the FBI accomplishes its global mission with just over 35,000 total staff, of which just over 13,000 are special agents. To put that in perspective, the New York Police Department currently deploys about 34,000 sworn police officers alone, not including support staff in the five boroughs of the city.
The People: Special Agents of the FBI
As a freshly minted agent about to receive my "creds" (formally known as "credentials," the term refers to the picture ID and badge that are awarded upon graduation from the FBI academy in Quantico, Virginia), I sat with my classmates and listened as acting FBI Director John Otto told us, "The minute you receive these credentials, you will be on duty 24 hours a day, seven days a week, 365 days a year, until you retire."
Otto, a former Marine, was not joking. After having been through months of training that tested our group physically and mentally, no one was in a joking mood. Our class was made up of people from diverse backgrounds with varied work experience from across the nation. We had college professors, Special Forces soldiers, pilots, teachers, lawyers, accountants, cops, bankers and construction workers. All shared a goal that was bigger than any personal goal; a goal to work as a team, to protect and serve the citizens of our nation and to uphold the Constitution. All of us there on that day had filled in the extensive background form and passed a battery of psychological, physical and medical tests. All had passed the background test and had dropped everything to move to Quantico and begin our training course without any promise or consideration if we failed. Tested week by week, sometimes hour by hour, day and night to see how we handled pressure. It is the best estimation of the kind of pressure that agents experience in the real-life situations encountered while working high-profile cases.
The First Assignment
The FBI operates 56 field offices in all of the major cities of the United States, close to 400 smaller offices called resident agencies, FBI Headquarters in Washington D.C., the FBI academy in Quantico and more than 60 legats around the world. And there are more to come. One thing that all agents have in common is that, upon graduation from the FBI academy, they are assigned a first office. In my class, agents were asked to list their offices of preference from one to 56, with the knowledge that the "needs of the Bureau" would supersede all requests.
In the last weeks, after the final cuts have been made, the class gathers for the office-assignment ceremony. Recruits are called to the front of the classroom and handed an envelope. While being taped, the agents recite their top three selections and their reasons for wanting to go there. They next open the envelope and read their office of assignment.
I was told that if I picked New York City, I would surely get it as it is a large and expensive city, and most new agents dread going there. I chose it because I thought some prior knowledge would allow me to plan ahead. I began looking for an apartment and reached out to friends in the area. On the fateful day of the ceremony, I walked coolly to the front of the class and documented my reasons for choosing NYC. Big office, lots of great work and I had already figured out where I wanted to live. I had it all planned out ahead of time; I knew where I was going. I opened the envelope, unfolded the paper, smiled at the class and read aloud, "New…Chicago." I looked again as the class erupted into hoots of laughter. An older agent patted me on the back as if to say, "needs of the Bureau."

David Browne, J.D., spent more than 14 years as a special agent in the FBI and was most recently a crime analyst at the University of Chicago for six years. He earned his J.D. degree from Case Western Reserve University and a Bachelor of Psychology from the University of Michigan. He is currently the program chair of Security Studies at Colorado Technical University. Connect with him on LinkedIn.