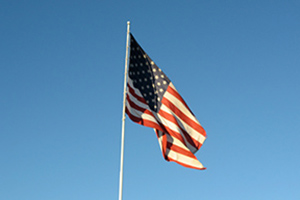 by Jon Bottari, Director of Academic Evaluation, CTU
With more than 30% of the CTU student population consisting of active-duty military and veteran students and their spouses, our university has specific policies in place to accommodate transfer credit for students with a military background**.
How to Transfer Credit
CTU uses the American Council on Education (ACE) Guide to the Evaluation of Educational Experiences in the Armed Services to determine transfer eligibility for all newly enrolled military students. Transfer credit typically includes credit granted by a university for previous courses or programs completed.
Members of the Army, Navy, Coast Guard and Marine Corps are asked to order a Joint Service Transcript (JST) while the Air Force issues its own transcript through the Community College of the Air Force (CCAF). Once enrolled at CTU a Prior Learning Assessment evaluator helps military students determine transfer credit. PLA also works with admissions to create a degree plan so that military students are best prepared to start and complete their degree program.
The PLA process is a critical function at CTU. By properly assessing students' past learning experiences – from college transcripts to experiential learning portfolios – we ensure students don't have to retake courses and can proceed more efficiently to graduation.
Ways to Transfer Credit***
In addition to past experience and training, there are other ways military students at CTU are able to earn transfer credit.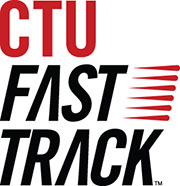 Fast Track™
CTU's Fast Track™ assessments earn students proficiency credit for what they already know. Available to students pursuing their Associate or Bachelor's degree, Fast Track™ assessments are designed to cover key concepts required to pass a typical length course. If a student does not pass the assessment they are not penalized, they simply remain enrolled in the full course as regularly scheduled.
Some students may have formal training or certification from a non-accredited institute or company that may possibly be eligible for course credit. Professional training and certification may come from military training, training with officially documented clock hours, Continuing Education Units (CEUs) or some other kind of certified company training.
Standardized Testing
Students may be able to earn credit by demonstrating knowledge competency through standardized assessments. The most common are Advanced Placement (AP) exams, College-level Examination Program (CLEP) exams and DANTES Subject Standardized Tests (DSST). For any of these, final scores have to be submitted to CTU to determine if credit has been earned.
Students can potentially earn course credit for experiential learning gained through non-collegiate school-based learning, employment or other appropriate learning experiences. By providing proper documentation and relating objectives learned to course objectives, students pursuing their Associate, Bachelor's or Master's degree can submit a portfolio for review and potentially earn credit.
Check out a sample Experiential Learning Portfolio.
CTU is proud to support military students by offering a variety of ways to transfer credit..

As Director of Academic Evaluation at CTU, Jon Bottari, M.Ed., oversees the evaluation of students' prior education and military training, as well as CTU Fast Track™ assessments, so that students may earn CTU credit for their existing knowledge and skills. Also an adjunct professor of general education at CTU, he earned his Master of Education degree with a specialization in Leadership of Educational Organizations from American Intercontinental University.
---
**Per September 30, 2014 enrollment for both online and ground
***Not all credits eligible to transfer. See the university catalog for CTU's transfer credit policies. CTU cannot guarantee employment or salary. Financial aid is available for those who qualify.