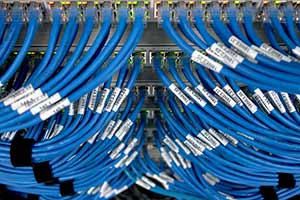 The information technology (IT) field has been growing rapidly, and according to the U.S. Bureau of Labor Statistics (BLS), employment in the IT field is expected to grow faster than average across all occupations. A bachelor's degree is generally a prerequisite for IT positions, and a graduate degree is preferred for management roles.
In several recent surveys, CareerBuilder found that IT is an in-demand field. Even as the economy continues a slow but steady march toward recovery, employers know IT workers are important to their business. At the start of 2013, a survey of 2,611 hiring managers and human resources professionals found IT as one of the top fields employers intended to hire.
In a separate survey of hiring managers in the world's 10 largest economies, IT was listed as one of the hardest to fill positions for businesses in seven of these countries—including the U.S. This survey highlighted the global skills gap that exists where employers are having trouble finding enough qualified, skilled workers to meet the demands of their business. In a statement accompanying the survey's results, Matt Ferguson, CEO of CareerBuilder, explains how vital it is for workers to have the right skills in today's economy, particularly in fields in which there is demand.
"Major world economies are feeling the effects of this in technology, healthcare, production and other key areas. The study underlines how critical it is for the government, private sector and educational institutions to work together to prepare and reskill workers for opportunities that can help move the needle on employment and economic growth."
Here are some skills that, combined with the right training, personality and work environment, can help IT workers succeed in their careers:
Adaptability
The IT industry is changing as rapidly – if not more – than the economy as a whole. Everyone in the industry has to be on their toes to keep up with the evolving global workforce. The ability to keep pace with changing technologies and the willingness to learn new skills are vital in this industry. Look for opportunities to expand your technical skills and program knowledge on the job. Great leaders understand the current trends and latest technology in their field, so look for opportunities on the job to expand your technical skills and program knowledge. As you continue to progress in your career, you can't become complacent with the way things have always been – even at a senior level. Take advantage of professional training courses and certifications through industry associations and advanced degree programs to keep your knowledge current.
Being able to manage various projects at the same time is one way to show a boss or future employer that you are ready to move up in your career, especially for those in leadership roles. Demonstrating effective project management capabilities could help you gain visibility within an organization and position you for advancement. This is especially true in the IT world, where much of the work is done on a project-by-project basis, both internally at an organization or externally when acting as a consultant. These skills can be important to employers who are looking for qualified applicants who can demonstrate their success in taking a project from inception to completion and possess effective project management capabilities.
While technical knowledge is a must for a career in this field, applicants who can enhance their IT résumé with strong business management skills will be even more attractive to prospective employers. An advanced degree, like a Master of Business Administration (MBA) can be required for some positions, including computer systems analysts, but IT workers who can bridge the technical world with their business acumen offer insight that employers value because they look at the big picture. Business-oriented workers can find opportunity for revenue and business expansion that, coupled with their IT knowledge, can greatly affect business and gain the attention of other leaders in the organization.
Interpersonal Communication Skills
Being fluent in ASP.Net, VB.net, XML, PHP, Java, C#, and C++ is very important. But it is also important to peek out from behind the coding screen and be part of the team, whether leading it or just one of several members. A good coder who is an excellent team player has the potential to stand out because s/he can easily communicate the"why" and"how" to others as well as motivate everyone behind one goal. In an article for CIO magazine, author Anita Bruzzese explains the value of good communicators in IT positions, not just within their own teams but also outside of them."Keep in mind that business and technology are so intertwined these days that it's critical for IT professionals to be able to work and communicate across departments," Bruzzese says."IT workers can develop their interpersonal skills by being involved in more interdepartmental meetings and in customer interactions where they must explain technical issues in a way anyone can understand."
An Understanding of the Creative Process
You don't need to be a copywriter, visual artist or creative director to understand and appreciate how creative projects come together. However, marketing efforts are increasingly relying on technology, whether it's a simple website or a large-scale campaign involving various interactive elements. If you can speak the language of the creative team that you'll be working with, you can more easily execute their ideas and also give feedback on why certain aspects might not function the way they're envisioning. As the lines between a technological project and an artistic project continue to blur, you could stand out if you can comfortably participate in both sides of the process.
Download our Career Guide to learn more.
Colorado Technical University cannot guarantee employment or salary.