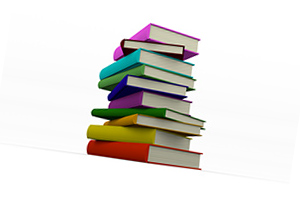 By Dr. Amine Ayad, CTU Advisory Board Member
.In the 1970s, fewer than 20 universities offered entrepreneurship courses and programs; today, more than 1,500 colleges and universities offer them. Recent economic and employment challenges have brought the topics of "starting a new business," "creating new tools" and "innovation" to the forefront of discussion. These are subjects which have subsequently propelled the topic of entrepreneurial education as well. While many argue the future of the world, let alone the United States, will depend on the speed of innovation and a "knowledge-based" economy, many still question the validity, relevancy and true value of entrepreneurial education. To further understand and assess the importance of entrepreneurial education, I conducted a Q-and-A with an entrepreneur who is also a well-respected educator and scholar. Dr. Emad Rahim currently serves as the Endowed Entrepreneur-in-Residence at Oklahoma State University and Visiting Scholar at Northwestern University, and he was previously the University Dean of Business and Management at Colorado Technical University. He cofounded two start-ups and a nonprofit organization, and he has been acknowledged for his entrepreneurship work by the White House, the United Nations, Syracuse University and Oklahoma State University. Here is what he has to say on the subject.
Dr. Ayad: Is entrepreneurial education important?
Dr. Rahim: Absolutely! Education is the key to producing successful entrepreneurs. It is important that new entrepreneurs have the right business knowledge and competency to make sound business decisions for starting a new venture or growing an existing company.
When we talk about education, we are referring to the foundational knowledge of business administration and operations. This goes beyond just teaching entrepreneurship theory to provide students with the understanding and tools they need to operate and grow their business ventures. We want to expose our students to the entrepreneurship ecosystem so that they get real experience. At the same time, we still want to provide them with our support and resources to build confidence and preparedness.
Dr. Ayad: How about the argument that most successful entrepreneurs didn't enroll in entrepreneurial education, and that some even dropped out of prestigious schools altogether to pursue an idea?
Dr. Rahim: I hear this all the time from people at conferences and trade shows. But people like Bill Gates, Mark Zuckerberg, David Filo and Jerry Yang didn't just drop out of any school or graduate program. These people attended Harvard University and Stanford University. This says a lot about them as people, as well as about their IQs, competency, specialization and, most importantly, their access to institutional resources and networks of talented students and faculty. Both Bill Gates and Mark Zuckerberg met some talented people while attending Harvard who helped them build their empires. David Filo and Jerry Yang both attended Stanford, which is located in Silicon Valley – enough said. We have all heard the story of how Mark Zuckerberg started Facebook with the help of his roommate, Eduardo Saverin, who provided Zuckerberg with the seed money and helped make all of the business decisions. Eduardo Saverin also happened to be a business major at Harvard and, as it turned out, a pretty brilliant business student.
Dr. Ayad: Is entrepreneurship a trait you are born with or something that is taught?
Dr. Rahim: The answer is related to the debate on leadership. Is it nature or nurture? Are leaders born or bred? I believe it's a combination of both. There are leaders who are born with a charismatic personality and charm that just draws people to follow them. Other people needed more exposure and experience before they became great leaders.
I think entrepreneurs are the same way. Those who are not born to take risks, who may not have that innovative or creative passion to solve a business problem, or who are intimidated by the idea of starting their own business, their exposure to entrepreneurship education can help them. I have also known entrepreneurship students who decided not to start their own businesses but to work for someone else when they graduated from school. That is absolutely fine. It is wonderful that these students discovered what they truly wanted for their career. They graduated, developed a solid network and learned a lot about business and entrepreneurship, and are now applying that successfully within an organization. As educators, we just want our students to be successful.
Dr. Ayad: What should students expect when enrolling in an entrepreneurship course and/or program?
Dr. Rahim: Depending on whether it's a graduate or undergraduate program, students can expect a mixture of business core courses combined with entrepreneurship-type curriculum. Foundational business courses like finance, accounting, human resources, business law, management, economics, ethics, and leadership form the standard curriculum for many universities. While these are not the sexy entrepreneurship courses students may expect, they will help prepare students to make solid business decisions for their new ventures later on.
In regards to the entrepreneurship curriculum, it is more experiential in nature. While there may be some standardized topics being taught, like creating a business plan and preparing for an investor pitch, entrepreneurship is more of an art form than a hard science. Entrepreneurship programs should be creative and allow students to pursue their passion in multiple ways. I have taught in entrepreneurship programs that better resemble liberal-arts courses than business courses. Students can expect courses designed to help them develop and share their business ideas, build their professional networks, link them with resources and services, partner them with mentors and coaches, and create business teams. They can also expect opportunities that help them turn their business ideas into reality.
Dr. Ayad: How should the industry view entrepreneurship education?
Dr. Rahim: I believe the business community embraces entrepreneurship education. In fact, there are a lot of entrepreneurship programs out there that were started by successful executives or sponsored by a corporate foundation or endowment. Companies should not view entrepreneurship education as competition or a threat but as an opportunity. Entrepreneurs who work for other companies are intra-preneurs who bring the same level of innovation and creativity to the companies they work for. Instead of creating a new product or providing a unique service for their startup venture, they do it for their chosen company. Companies want and need their employees to think outside the box. Entrepreneurship education does that for students.
As an entrepreneur, civil engineer and director of merchandising at Walmart Corp., Dr. Ayad has successfully launched companies and negotiated exclusive representations, contracts and partnerships both nationally and internationally. Dr. Ayad's research interests include success in business with a focus on retail management. He is also a member of CTU's Business and Management Advisory Board. Connect with Dr. Ayad on Twitter at @Dr_Ayad