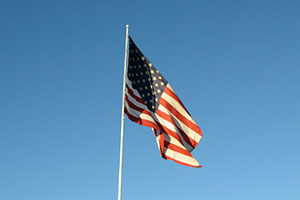 The job market is tough these days, but military veteran job seekers have an advantage over civilians in many ways. Veterans are in demand in the civilian marketplace because of your experience, leadership, discipline and maturity. How can you leverage that to your advantage? Here are five tips for military veteran job seekers to help start or grow your civilian career.
1. Let Yourself Be Seen
Many job hunting experts recommend you spend more than half of your search time networking. This can mean anything from attending gatherings of professional groups in your chosen field to playing golf with potential coworkers or employers. Each time you do a networking activity, make sure to leave with at least three new contacts to pursue. Get the names of people attending job fair or professional group gatherings in advance, if you can, and plan to meet those most important to your job search. These days, most job applications are submitted online. That makes meeting the right people and getting seen even more important so that your resume and application don't get lost in the shuffle or electronic pile. Ask around to friends and neighbors about potential openings and try to make three new connections per week.
2. Play Up Your Military Experience
Companies committed to hiring veterans can't do that if they don't know you're a veteran. Be sure to highlight your military experience when filling out job applications and crafting your resume. Use the military skills translator on sites like military.com when writing your resume to make sure you explain your military work experience in terms that hiring manager in the civilian workforce can easily understand. Highlight skills you've perfected during your service such as leadership, problem solving, teamwork, discipline, ability to stay calm and work well under pressure, communication and any technical abilities.
3. Grow Your Social Network
Social media can be a powerful tool for military veteran job seekers. Not just Facebook, Twitter and Instagram, but professionally oriented sites like LinkedIn. Create your profile then connect with people you might know. Start searching the site for people in your chosen field and sign up for job alerts. Many hiring manager for companies who recruit veterans are on this site as well as people whose job it is to recruit veterans. You can find CTU students and alumni on our LinkedIn page by going to LinkedIn and searching Colorado Technical University.
4. Reach Out To Military Alumni
As a military veteran job seeker, you are part of one of the biggest alumni networks in the country. This is a treasure trove of opportunity for career building and finding a job. Reach out online and in person with military veteran groups nationally and locally through social media and fraternal and service organizations. Finding other veterans in your career field will lead to great employment contacts and mentors. Remember, someone you meet may not have a job for you today, but they may tomorrow or know someone else who wants to hire you.
5. Use Online Job Boards and Recruiters
In this digital age, the old newspaper classifieds aren't what they used to be. They can still lead to jobs, but you have to look further. Head online to job posting boards and search for sites like VetJobs that help military veteran job seekers connect with companies that seek to hire them.
Continuing your education will definitely help to increase your value and marketability in the civilian workforce. Couple that with potential funding from your GI Bill benefits and you can chart a path to a degree that will help start or advance your post military career.