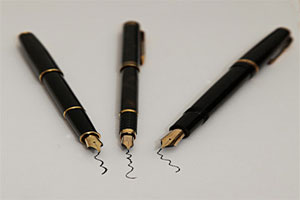 Rocky Balboa is like any job seeker today. Many feel like underdogs who never got their "title shot" in life, but who now, after years of proper training (education and experience), are ready to take on life's next big challenge: finding a job. Most people think the traditional attempt is enough to win a championship, but going above the norm is what success is made of. In the job search analogy, adding the cover letter to your application can make a difference. Job searches can be tough and, like Rocky, job seekers can feel beat up after a while! But a well-crafted cover letter could make your next big break. As an applicant, the goal of your cover letter is to make an impact. Here's how you can pack a punch.
Don't Be Apollo Creed
What led to Apollo's defeat in that classic first bout with Rocky was not his skill. It was his attitude. He was overconfident. A cover letter provides you an opportunity to connect with an employer, and the key is to be strategic: Pull him/her in with a succinct opener that states your special interest. Convey why you are interested—and here's a hint: It's not all about you! Don't present yourself as the classic, self-concerned job seeker. Instead, indicate that your specialized skills are a match to the position requirements. Be direct and interesting. At the end of your letter, resist the urge to sound pushy. Don't ask for a call or tell your prospective employer when you're planning to follow up. Just be appreciative of his/her time. Heart always outshines pride.
Know Your "Opponent"
Most of the dramatic wins and losses in the "Rocky" universe come from a lack of studying one's opponent. And just like every boxer, every company has its own way of doing business. Research is key for the win. Know the needs of the company, the position and exactly how you fulfill them. And, perhaps most importantly, find out who your letter is going to, as in an actual name! If you have to make some calls, do some online hunting or explore LinkedIn, do it. You don't read letters sent to you without any specific address on them, and the employer won't either. Avoid "To Whom It May Concern."
Not Even Rocky Is Undefeated
Rocky Balboa is known as the greatest fictional boxer in history, but he was based on a few real fighters and events. The important thing to remember about Rocky's career and even those of real life boxers is that along with epic victories come failures. As a job seeker, it's fine to be optimistic but not naïve! The savvy job candidate is aware that an undefeated record is unrealistic. A cover letter can easily be tossed aside, but a well-crafted cover letter gains attention with an effective format consisting of the following:
Candidate Information, Address (Or even better, the same header as your resume, which presents a complete, "packaged" look.)
Date
Name, Address of Recipient
Greeting Line
First Paragraph: Express interest and reason (i.e., a specialized skill match).
Second Paragraph: Explain information not directly offered in resume (i.e., career highlights, educational preparation or examples of ability, all of which have been adapted to the needs of the position). List three to five bulleted items serving as concrete proof.
Third paragraph: Thank the employer for his/her consideration and time, and indicate a sincere desire to contribute value and be a part of the team. Don't forget to sign your letter, followed by a typed name and, if it's not included elsewhere, your e-mail and phone number.
For recruiters who are only scanning, this formatted summary is a targeted area that shows them the proof they need, quickly and effectively. So plan your strategy, prepare your mind against failure, and enter the job search with the right attitude. The next move might be your biggest win!
---
By Stephanie Donovan, M.E.L., CPRW, Career Coach with the Online Campus Support Center

Stephanie Donovan, M.E.L., CPRW, is a career coach with the Online Campus Support Center. Serving as a resume coach with a focus on resume review and assistance, she also provides LinkedIn tutorials for CTU students and cultivates ongoing communication with CTU alumni in order to foster professional success.