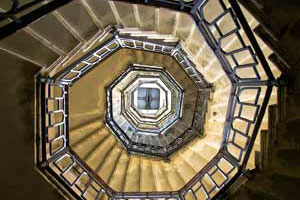 By Stephanie Donovan, M.A., CPRW
I see quite a few student resumes in my work with CTU, and I thought it might be helpful to post some tips regarding the section recruiters have often said is the most important area of your resume: the skills summary.
Sometimes I come across resumes without this section, and I'm always surprised. These resumes often represent the person with only an objective, education and work history. These sections are important, but if you don't include a skills summary, you're selling yourself short! As the career counselor and best-selling author Robin Ryan says, "Hiring managers reported only about 5 percent of resumes received contained this key section, and I never write a resume without it. It's just too powerful to leave out."
Here's the bottom line: A skills summary helps present a more complete picture of your skill profile while also providing useful keyword matches if a company runs your resume through a scanning system.
When You Already Have Job Experience
The purpose of a targeted skills summary is to provide an overview of your skills as they pertain to the job posting. Be sure to pay attention to the keywords in the posting's job-requirements section, and know the buzzwords of your industry. If you already have years of experience in your chosen field, you can convey that as a career summary at the top of your resume. Here's an example:
Accomplished law-enforcement professional with 10+ years of experience and knowledge in law enforcement and advocacy. Experience working with police and governmental protocol and proper legal documentation. Strong research, analytical and investigative skills with a reputation for handling tense situations with tact and direct communication. Developed ability to investigate, report, evaluate and present findings. Recognized for efficiency and follow-through on assignments; named as top investigative team lead on force in 2012.
You can follow this summary with a bulleted list of key competencies or skill words, which are easy for an employer's eye to catch and can score you points in keyword matches if your resume is scanned by software.
When You're Just Starting Out
If you're an entry-level candidate or career-changer, you may opt to present a qualifications section under your objective instead of a full career summary. The qualifications section should present approximately seven to eight of your most relevant skills to show how you fit the position's requirements and stand out from other candidates. Again, look to the job description for help. Make sure you use industry-specific words and that you address the skills you would need to fit the requirements. At the same time, you must also accurately reflect your skills – don't claim to be something you're not! Make sure these skill statements sound like they describe you specifically, meaning they are unique to your personal experience, strengths and targeted field.
Here are some ideas:
Administrative skills: List the necessary and valuable office skills you have that go beyond the basic tasks of running the office copier, filing, etc.
Keywords of your field: Mention specific qualifications also containing industry buzzwords or practical applications in your given field, whether it's health care, nursing, criminal justice, management, IT, etc.
Computer proficiencies and experience: Make note of your computer literacy and efficiency with necessary programs such as Microsoft Office, scheduling software, Outlook and other computer programs specific to your field.
Transferable skills: Include key skills that show that you can adapt to any specific job, even if you do not have direct experience in that field. Transferable skills often highlight your abilities in the following areas: communication, research, analysis, organization, planning, leadership, decision-making, innovation and prioritization.
Certifications and special training: Don't hesitate to list particular certifications, special adapted skills and unique abilities.
Don't Forget!
No matter where you are in your career, it's critical to remember the golden rule of writing a resume: Target it to the needs of the job. Although it seems like a resume should be all about you, it actually needs to be about the employer. Do the legwork for the potential employer, and SHOW him/her how you meet his/her needs. Developing your content and emphasizing your field-specific qualifications will help you effectively market yourself for the types of positions that fit your career objective. Show them what you've got!

Stephanie Donovan, M.A., CPRW, is a Resume Coach with the Online Campus Support Center. Serving as a resume coach with a focus on resume review and assistance, she also provides LinkedIn tutorials for CTU students and cultivates ongoing communication with CTU alumni in order to foster professional success. Connect with her on LinkedIn.