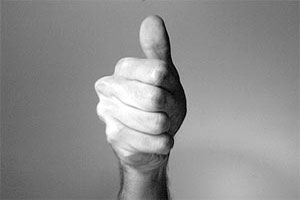 By Stephen Whitten, M.U.P.P, M.Div.
Once you've decided to pursue a college degree, it's important to know what accreditation is and why it matters to you. You may already be familiar with the term "accreditation," but you may not be aware of the various types of accreditation a university can earn and how it can affect you.
Not All Accreditations Are Alike
In the United States, colleges and universities may voluntarily seek accreditation, which means all their processes are carefully reviewed by a non-governmental agency to meet certain standards. There are two main types of accreditation: institutional and specialized. Within the institutional type, there are two categories of accreditation: regional and national. National accrediting agencies accredit single-purpose institutions. Regional accrediting organizations operate in six different regions of the country and accredit the entire institution. These accrediting agencies review degree-granting institutions within their regions. Schools with regional accreditation have had their entire educational organization evaluated against the accrediting body's criteria level.
A specialized accreditation is applied to specific disciplines or areas of study within a school. For many colleges and universities, a specialized accreditation is a secondary layer of review and oversight for specific programs that is above and beyond their institutional accreditation.
Why Accreditation Matters To You
If you're planning to invest time, money and energy toward earning a degree, you want to be sure you're receiving the best education possible. Part of your decision should be based on accreditation. Accreditation offers assurances that the college or university you choose meets specific education standards and offers some insight in to how they approach education. These schools have voluntarily chosen to undergo the intense process to earn accreditation, which demonstrates their commitment to quality education.
Accreditation is also important if there is a professional certification opportunity you want to pursue after college. For example, to earn some professional licenses, like a CPA, you must have earned a degree from an accredited university. Another consideration is whether you plan to pursue a post-graduate degree or transfer to a different school later. Depending on where you completed courses, some credits may not be recognized or transferable to the next school you want to attend, which means you will have to re-take classes.
Do Your Homework
Always ask the university or college you're considering about their accreditation, and then do your part to verify the information. You can visit the U.S. Department of Education website to confirm accreditation. You may also want to visit The Higher Learning Commission, the organization that accredits degree-granting post-secondary educational institutions in the North Central region, to learn more about accreditation and standards of evaluation.
Your education is an investment in your future. Make sure you've chosen a college or university whose accreditation meets your goals.

Stephen Whitten, M.U.P.P, M.Div., has more than 10 years of executive experience in higher education he brings a unique passion for institutional effectiveness. He earned a Bachelor of Arts in History from Furman University and a Master's degree in Urban Planning and Policy from The University of Illinois at Chicago. He also holds a Master's of Divinity from Southern Seminary. Connect with Stephen Whitten on LinkedIn.