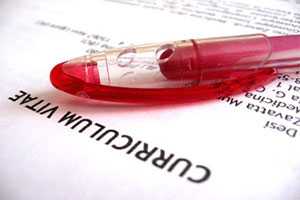 By CTU Faculty
The question my students often have, when close to graduating from the Criminal Justice program with an emphasis on emergency management and homeland security, is, "Do you have any tips for getting a job in the field?" The answer is, "Yes."
Students are concerned that with the current federal budget issues, federal jobs in homeland security are just not available. First and foremost, this is a misperception. Though fewer and therefore very competitive, there are federal homeland-security jobs available. One of my students recently landed a job in a supervisory position with the Transportation Security Administration (TSA).
Give Yourself Every Advantage
The civilian hiring process in the federal government is at best complicated. Learn the process starting with online research. If you know someone in a federal position, ask him/her about the process. Visit a local personnel hiring officer and ask for assistance and information. Federal civil service gives military veterans a hiring preference. If you are a service-connected disabled veteran, or a spouse of a military veteran, you have even more of an advantage.
Professional education does not stop with the four-year degree. Join a national professional association. There are a number of them pertaining to emergency management and homeland security. Get those professional certifications and, if possible, earn a master's degree in the discipline. Position yourself for job growth by continuing your education.
Make Networking Your Strong Suit
I often hear this from students: "I don't know anybody in the field." My answer is simple: Get to know people in the field. Students should take advantage of social networking. The caveat is to do so carefully. CTU offers students and alumni free membership in LinkedIn, a social media site for professionals. This is where you get to know people, because LinkedIn has special communities for a lot of areas, including homeland security. These community areas have discussion boards where members interact in a professional setting. LinkedIn also has job postings by specialties. By being "connected" to people on LinkedIn, you may get that additional insight to a position. Advantage point, you!
Think Outside the Box
Many states have homeland-security positions. These open positions are not necessarily well advertised, so you have to dig a bit more, but doing research should come naturally given that you pursued a Colorado Technical University degree. Think about city or local government as well. Many cities and all counties (as well as U.S. territories and Native American tribes) have both emergency-management and homeland-security activities. Also consider private industry. While most of these positions are advertised as "security," security has evolved beyond the role of the security guard. With the vast majority of the country's Critical Infrastructure and Key Resources (CIKR) in private hands, security now includes several homeland-security activities. One of my students is interviewing for a security analyst position with a nuclear power facility. Another is interviewing with a major railroad. There are several similar positions out there, but you must research to find them.