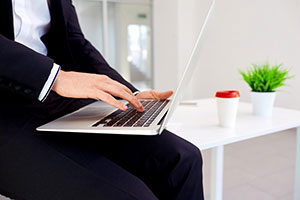 The decision to earn a degree is one of the most important decisions you could make in your life, but without proper planning you may find yourself locked into a position that doesn't challenge or excite you.
If you've already decided on an IT degree, the next decision you need to make is which specialization makes the most sense for you and your skills. Different degree specializations can open very different doors within IT departments. Before choosing one specialization over another, it's important to look at your current career track, consider your career goals and understand what each specialization entails.
Where do you fit?
One of the first things you should do when considering a specialization is reviewing the current IT landscape and deciding which direction you want your career to go. Different IT specializations can have you doing everything from building the software that moves data between parties to designing the security systems that will keep that data protected. If you enjoy solving complex problems, you may want to consider data management, where IT professionals have to figure out how to handle, move, store and decipher an ever increasing amount of data. For people who enjoy managing others, IT management is another specialization to consider, as the role combines an extensive knowledge of IT basics with the ability to manage a group of IT professionals. Once you decide where you want to go, the choice of how to specialize your online degree becomes much easier.
Where do you start?
Of course, it's one thing to want to perform one kind of IT duty, and quite another to actually perform it. You may see yourself overseeing a large IT department. However, if you know that you simply don't perform well in managerial roles, you will be much better off choosing a specialization for an aspect of IT in which you can excel. Consider the current strong points in your current job or schooling, and use that to narrow down your specialization choices. If you are good at solving puzzles, consider a specialization in data management or information systems security. If you enjoy data organization and rule creation, a specialization in some form of information or data security could have you on track for a happy career.
Where do you learn?
Colorado Technical University offers a wide variety of IT degree concentrations covering the most emerging aspects of the dynamic IT industry. Bachelor's degrees are available to pursue roles in network management, security and software systems engineering. Those who already have an undergraduate degree can focus more on each of these fields by choosing a master's degree program. On the software side of things, bachelor's degrees are available to pursue programming, engineering and Web development, and master's degrees are available for enterprise information systems and information systems security. The faculty at CTU uses its industry-current knowledge to help ensure that no matter what field you choose to specialize in, you can gain the relevant skills and experience.