Program details are provided lower on the page.
Classes start October 25, 2022!
CTU Alumni Spotlight
Colorado Technical University is proud to celebrate the successes of our alumni. With more than 125,000 degrees awarded since 1965, there are countless stories to be told. Read below to learn more about their professional achievements, contributions to community, demonstrations of leadership, and other unique experiences.
Do you have news that you would like to share about yourself or a fellow graduate? Email your updates to alumni@coloradotech.edu and be sure to include the alumnus name and contact information, the year of graduation (if known), a brief overview of the news, and links to any relevant articles or information.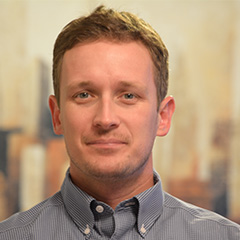 Gaer Sandager
(B.S., 2013)
When most of us look at a building or other structure, we can appreciate its beauty or style. However, when CTU alum Gaer Sandager views it, he thinks about how that structure was created.
Gaer is a project manager with Safway Services, LLC , and he managed a highly visible project at the U.S. Air Force Academy in Colorado Springs, CO. Located a short distance from the iconic Academy Chapel is the Academy's new Center for Character and Leadership Development, which is in the final stages of construction.
There is a feeling of confidence and satisfaction when encountering real world challenges that trigger the skills you've spent so much time and effort learning. To not only be able to apply these skills, but experience the value of these skills in a work setting has been very rewarding.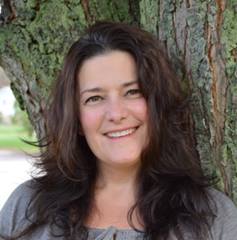 Marie Grezeszak
(MBA, 2013)
As a cryptologic officer in the U.S. Navy, Marie Grezeszak experienced the world. Yet one of her greatest naval learnings is her appreciation for being an American woman. That's because of the number of opportunities available to American women. As Marie puts it, "American women have a great quality of life and opportunities to be anything they want to be."
When it comes to life, Marie Grezeszak is not afraid to explore the opportunities that come her way.
After serving in the Navy and while she was home taking care of her young son, Marie decided it was the right time to return to school for her MBA. After exploring the educational options available in the Denver metropolitan area, she chose Colorado Technical University (CTU) because CTU fulfilled her needs for flexibility, small class sizes and real-world faculty. CTU allowed her to take specific courses that provided the full educational experience she desired. In mid-2013, Marie received her MBA in Project Management with concentrations in Finance and Marketing.
"Because of CTU I'm bold in my pursuit of goals."

Read full interview
---