Connie Johnson, Ed.D.
Chief Academic Officer and Provost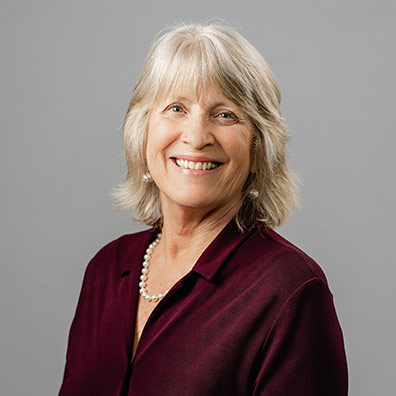 Top academician. Practical educator. Former broker.
Areas of Focus
Academic and Student Affairs
Education
Ed.D., Education / Organizational Leadership, Nova Southeastern University (2010)
MBA, Management, Nova Southeastern University (1991)
BS, with honors, Criminal Justice, Florida State University
Background
Dr. Connie Johnson is Colorado Technical University's (CTU) chief academic officer and provost, working with both online and ground degree programs. She has oversight of academic affairs, including faculty, curriculum, classroom experience, and accreditation. During her time at CTU, Connie has initiated adaptive learning technology implementation, effective leadership of academics, women's leadership, leading academics through change, and effective technology implementation in the online classroom including the promotion of academics, faculty and student engagement through social media.
Connie has served in higher education for over 30 years with experience in online and campus teaching, administration, and leadership. Additionally, Connie serves as the Accreditation Liaison (ALO) for the Higher Learning Commission and has experience in curriculum implementation, and faculty training and development. She is a trained peer evaluator for the Higher Learning Commission (HLC), has completed and served as a facilitator in the ACE Chief Academic Officer Institute, and is a member of ACAO (Association of Chief Academic Officers) Board of Directors. Additionally, Connie currently serves as a member of the Every Learner Every Where (ELE) Network, is a reviewer for the Educause Horizon Report and member of the CHLOE Advisory Board. Connie's area of research and scholarship is in the areas of adaptive learning and faculty implementation of digital tools.
Publications
Dziuban, C., Howlin, C., Moskal, P., Muhs, T., Johnson, C., Griffin, R., and Hamilton, C. (2020). "Adaptive Analytics: It's About Time," Current Issues in Emerging eLearning: Vol. 7 : Iss. 1 , Article 4.
Available at: https://scholarworks.umb.edu/ciee/vol7/iss1/4
Johnson, C. & Sloan, A.M. (2020, April 6). Adaptive Learning: Implementation, Scaling, & Lessons Learned. Educause Review.
Johnson, C. & Sloan, A.M. (2020, February 24). CTU Mobile Messenger: Communication with Faculty through Texting. OLC Insights: The OLC Blog.
Dzubian, C., Evans, D., Johnson, C., Moskal, P., Howlin, C (2018). "Adaptive Learning: Context and Complexity ." ementor Emerging eLearning, 5 (77).
Dziuban, C., Howlin, C., Moskal, P., Johnson, C., Parker L., & Campbell, M. (2018). Adaptive learning : A stabilizing influence across disciplines and universities. Online learning, 22(3), 7-39.
Available at: https://olj.onlinelearningconsortium.org/index.php/olj/article/view/1465
Johnson, C., Zone, E. (2018). Achieving a Scaled Implementation of Adaptive Learning through Faculty Engagement: A Case Study." Current Issues in Emerging eLearning, 5 (1).
Dzubian, C., Evans, D., Johnson, C., Moskal, P. (2017). "Adaptive Learning: A Tale of Two Contexts." Current Issues in Emerging eLearning, (1).
Johnson, C, (2016). Student Driven Mobile Application Design: A Case Study. Educause Review, September 19, 2016, http://er.educause.edu/articles/2016/9/student-driven-mobile-app-design-a-case-study
Research Interests
Adaptive Learning and Technology in the Classroom
Improving Student Retention and Persistence
Effective Academic Leadership
Supporting students who may be at risk of dropping out of college