Classes start November 13, 2018!
Academic Leadership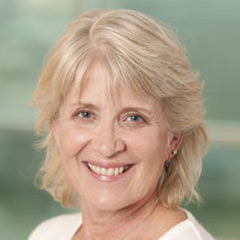 Connie Johnson, Ed.D.
Chief Academic Officer and Provost
Tampa, Florida, Chicago and Colorado
Top academician. Practical educator. Former broker.
Education
Ed.D., Education / Organizational Leadership, Nova Southeastern University (2010)
MBA, Management, Nova Southeastern University (1991)
BS, with honors, Criminal Justice, Florida State University
Background
Dr. Connie Johnson is Colorado Technical University's (CTU) chief academic officer and provost, working with both online and ground degree programs. She has oversight of academic affairs, including faculty, curriculum, classroom experience, and accreditation. During her time at CTU, Connie has initiated adaptive learning technology implementation, effective leadership of academics, women's leadership, leading academics through change, and effective technology implementation in the online classroom including the promotion of academics, faculty and student engagement through social media.
Connie has served in higher education for over 20 years with extensive experience in online and ground teaching, administration, and leadership. Additionally, Connie has extensive experience in regional accreditation, curriculum implementation, and faculty training and development. She is a trained peer evaluator for the Higher Learning Commission (HLC), has completed and served as a facilitator in the ACE Chief Academic Officer Institute, and is a member of the CTU Board of Trustees. Her educational background includes a Doctorate of Education, organizational leadership emphasis (2010), and a Master of Business Administration in management (1991) from Nova Southeastern University; and a Bachelor of Science with honors in criminal justice from Florida State University.
Academic Specialization/Focus at CTU
Academic and Student Affairs