Andrew Hurst
President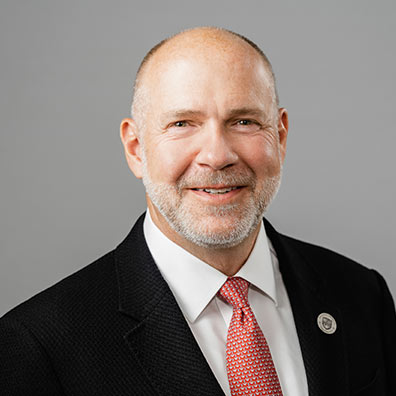 Area of Focus
Background
Andrew H. Hurst was appointed University President of Colorado Technical University in April 2014, and serves as the chief executive officer of the university system. Mr. Hurst has over 35 years of leadership experience in higher education, with most of his tenure focused on serving the educational needs of adult and distance learners. Mr. Hurst also serves as Senior Vice President of Perdoceo Education Corporation, CTU's parent organization.
Prior to joining CTU, Mr. Hurst served as South University's Vice Chancellor for Online and Strategic Operations. At South University, he oversaw all online operational aspects of the university, including marketing and admissions, student retention, faculty recruitment, student affairs, new program development, academic technology, program portfolio and assessment, academic strategy as well as research and development.
Prior to his Vice Chancellor position at South University, Mr. Hurst served as Vice President of Academic Operations for EDMC's Online Higher Education division, supporting all of EDMC's online programs offered by Argosy University and, South University and the Art Institutes. In addition, he served as Chair of EDMC's Education Innovation Council. Mr. Hurst first joined EDMC in 2004 as Vice President of Online for South University, responsible for implementation, development and growth of the university's online programs. He later served in similar role for Argosy University.
Mr. Hurst began his higher education career in the early 80s and held a variety of cross-functional leadership roles within his family's educational business. His company developed and supported distance education programs for traditional not-for-profit universities, such as Saint Joseph's College, Upper Iowa University and Indiana Institute of Technology, as well as founded Virginia College in 1983. In 1988, Mr. Hurst was instrumental in the development and management of the first directed independent study RN to BSN program in the nation. This innovative, distance education program was developed with Graceland University and later expanded to include MSN and RN to MSN programs. Mr. Hurst is a graduate of the McIntire School of Commerce at the University of Virginia.