A Letter from the University President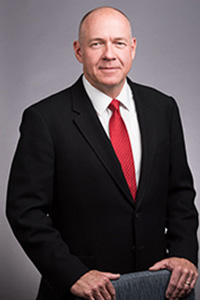 I want to welcome you to the Mile High City.
Attend Classes Online and On Campus
The Aurora (Denver area) campus offers everything from Associate degrees to Master's degrees. Currently, twenty-five percent of our students are graduate students. Our classes are taught in a hybrid fashion, which means that for a 4-hour course you are on campus once a week, with the rest of the class conducted online.
We believe that conducting classes this way, the student gets the best of both worlds. You get to see the instructors face-to-face and still get to interact with your fellow students online during the rest of the class.
Flexible Classes for Working Professionals
We also offer our students the flexibility of taking completely online classes. For example if you have to travel for your job during a quarter, we can set you up with online classes that quarter so that you can continue to work toward that reachable goal – graduation. Our instructors are here to work with you; they will be with you every step of the way toward your degree. Throughout your journey, our Career Services office will be right there assisting you in working toward your career goals.
I look forward to meeting all of our students and working with them to reach their goals.
Andrew Hurst
University President