Online Technology Degrees
Are you considering an online technology degree to help grow your skills in this fast-growing field?
If you're interested in advancing your knowledge and skills with a technology degree, consider schools that offer a flexible, online course schedule, faculty with real-world experience in their fields, and a project-based curriculum.
In addition, industry certifications may play an important role in a technology career choice, so consider A technology degree program designed to help you prepare for certification exams such as CompTIA Network+ and Security+.1
CTU's online technology degree programs use industry-relevant software tools, and offer the opportunity to create a personal portfolio of technology projects that you can use to demonstrate your IT skills to potential employers.
Explore our programs below to learn more about CTU's Information Technology degree programs.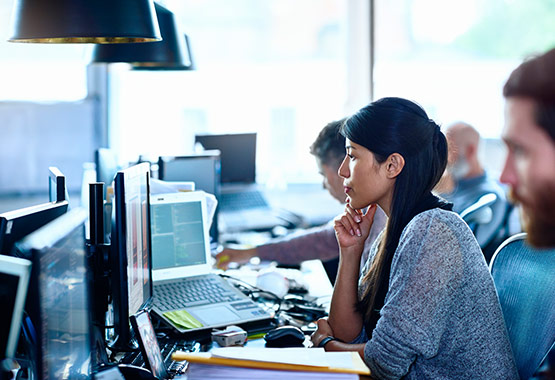 ---
1 CTU does not guarantee third-party certifications. Certification requirements for taking and passing these examinations are controlled by outside entities and are subject to change without notice to CTU.
Program details are provided lower on the page.
Get More Details
Complete the form and:
An admissions advisor will contact you shortly

Get scholarship and financial aid information
Learn about specific degree programs