Online Marketing Degrees
If you like helping companies connect with their customers in effective, creative and strategic ways, then consider an online marketing degree. A business marketing degree offers the opportunity to study communication and public relations skills, consumer behavior, print and digital advertising, and core business fundamentals.
With the skills and knowledge you can work to develop from an online marketing degree, you can be better prepared to pursue positions in this fast-paced field. Today's marketers reach customers through live videos, e-marketing, social media, search engine optimization, and innovative customer experiences.
In addition, emerging technologies and the growth of big data is helping drive marketing trends like voice-activated apps, augmented reality, and hyper-personalization.
CTU's online business-marketing degree programs offer convenient, anytime access to your classes and coursework—and are programmatically accredited by the Accreditation Council for Business Schools and Programs (ACBSP). Learn more about CTU's online bachelor's and master's marketing degree programs.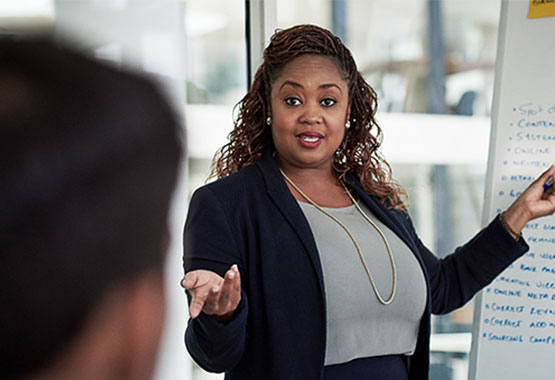 Program details are provided lower on the page.
Get More Details
Complete the form and:
An admissions advisor will contact you shortly

Get scholarship and financial aid information
Learn about specific degree programs