Human Resource Management - Online
Online Human Resource Management Degrees
If you like helping people maximize their performance—and helping companies manage things like staffing, compensation and benefits—than you may be interested in an online degree in human resource management.
The Bureau of Labor Statistics (BLS) reports that employment of human resources managers is projected to grow 6 percent from 2019 to 2029, about as fast the average for all occupations. An online bachelor's degree in human resource management or a related field is sufficient for most positions, according to the BLS, with some higher-level jobs requiring a master's degree.1
A business administration degree with a concentration in human resource management covers key business and management concepts. You can also explore subjects like human resource law, workforce and policy development, resource planning and organizational development.
CTU's Business Administration curriculum is programmatically accredited by the Accreditation Council of Business Schools and Program (ACBSP), and the online BSBA-Human Resource Management concentration is designed in alignment with the Society for Human Resource Management (SHRM)'s HR content areas. 2
Explore CTU online degree programs for human resource management below.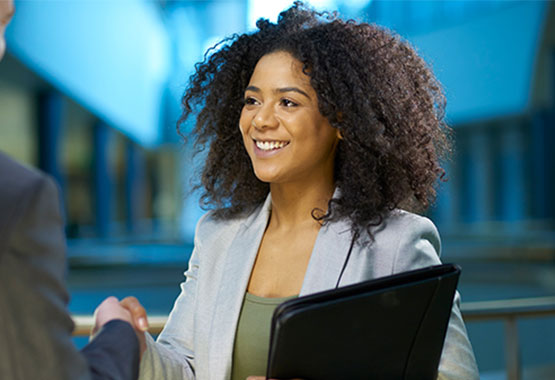 ---
1. Bureau of Labor Statistics, U.S. Department of Labor, Occupational Outlook Handbook, Human Resources Managers, https://www.bls.gov/ooh/management/human-resources-managers.htm, visited October 30, 2020. This data represents national figures and is not based on school-specific information. Conditions in your area may vary.
2. The Society for Human Resource Management (SHRM) has acknowledged that Colorado Technical University's Bachelor of Science in Business Administration with a concentration in Human Resource Management aligns with SHRM's HR Curriculum Guidebook and Templates. The HR Curriculum Guidebook and Templates were developed by SHRM to define the minimum HR content areas that should be studied by HR students at the undergraduate and graduate levels. The guidelines, created in 2006 and revalidated in 2010 and 2013, are part of SHRM's Academic Initiative to define HR education standards taught in university business schools and help universities develop degree programs that follow these standards.
Program details are provided lower on the page.
Get More Details
Complete the form and:
An admissions advisor will contact you shortly

Get scholarship and financial aid information
Learn about specific degree programs