Master of Science in Homeland Security - Cybersecurity Policy
Threats to the cybersecurity infrastructure can be a growing concern for government and private sector organizations. CTU's Master of Science in Homeland Security - Cybersecurity Policy online degree aims to provide experienced Homeland Security professionals with the analytical and communication tools they need to develop key skills as thought-leaders and decision-makers in the evolving sector of cybersecurity policy-making.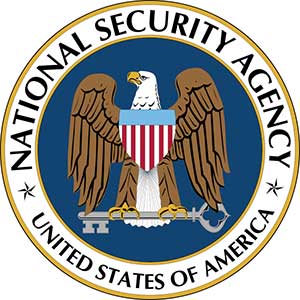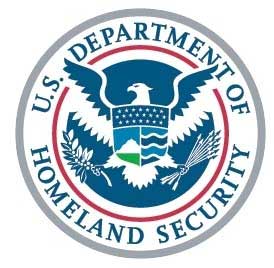 Degree Requirements

Courses: Core

| | | |
| --- | --- | --- |
| HLS600 | Homeland Security Fundamentals | 4 |
| HLS610 | Dynamics of Terrorism | 4 |
| HLS616 | Research, Writing and Critical Thinking | 4 |
| HLS618 | Private Sector Role in Homeland Security | 4 |
| HLS620 | Technology Solutions for HLS | 4 |
| HLS630 | Organizational and Policy Challenges | 4 |
| HLS640 | Vulnerability Analysis and Protection | 4 |
| HLS650 | Homeland Security and Government | 4 |
| HLS685 | Homeland Security Capstone | 4 |
| | Total Credit Hours: | 36 |

Courses: Cyber Security Concentration

| | | |
| --- | --- | --- |
| HLS651 | Introduction to Cybersecurity Policy | 4 |
| HLS652 | Government and the Cyber Sector | 4 |
| HLS653 | Cyber Organizations and Structures | 4 |
| HLS654 | Emerging Initiatives in Cybersecurity Policy | 4 |
| | Total Credit Hours: | 16 |

Total Credit Hours: 52

National Security Agency and Department of Homeland Security

The Department of Homeland Security and the National Security Agency have recognized Colorado Technical University as a National Center of Academic Excellence in Information Assurance and Cyber Defense (CAE IA/CD). The CTU cyber security curriculum was certified thereby to map to the DHS/NSA cybersecurity knowledge units. This recognition and certification is valid through 2021.

This CAE IA/CD designation is applicable to this degree program.

Tuition

Total tuition for this degree program will vary depending on your educational needs, existing experience, and other factors.

View our tuition resources page for links to information on our civilian and military student tuition, books and fees.

Estimate your costs, potential savings and graduation date

Ways to Save

Cost of this degree may be reduced based on one or more of the following:

Outcomes

This degree program is designed to provide the following skills and knowledge:

Compare competing Cybersecurity governance structures
Evaluate challenges to establishment of comprehensive Cybersecurity policy within competing government agencies and the private sector
Analyze the dynamics of security and privacy trade-offs as they relate to Internet governance
Synthesize core components of law and policy that are implicated in inter-disciplinary approaches to Cybersecurity policy
Justify the limits of government and industry roles in Cybersecurity, consistent with fundamental legal and cultural principles which form American society
Synthesize multilateral approaches to suggest a framework for future government planning
Develop recommendations for multinational approaches to Cybersecurity policy

Thought Leadership

Learn about today's challenges from professors who are experts in their fields, plus subject matter experts predicting the trends of tomorrow. Immerse yourself in our university thought leadership to begin experiencing the power of CTU's powerful network.

White Papers

Next Steps

Where do I go from here?

Choosing to continue your education is a big decision and we're here to help. Choose one of the options below to get started.

Submit your details and speak to an admissions advisor within the next day:

Submit a no-fee online application. An advisor will get in touch after your application is received to schedule an interview (required before enrolling):
Classes start January 2, 2018!
Gainful Employment and Other Student Disclosures
Below you can find placement rates and other information tailored to your chosen campus and program. Certain disclosures are published on this website to assist students in understanding the facts about their programs.
Online Programs - Graduation Rate
The percentage of first-time, full-time undergraduate students who started between
7/1/2010 and 10/15/2010 who completed within 150% of the normal time period:20%
All Colorado Technical University campuses and both ground and online enrollments are included in this Graduation Rate.
*CTU has been designated as a National Center of Academic Excellence in Information Assurance/Cybersecurity for academic years 2014-2021 for its cybersecurity and information assurance programs