Master of Science in Cybersecurity Policy
Master of Science in Cybersecurity Policy
CTU's Master of Science in Cybersecurity Policy degree program is intended to provide a basic knowledge of cybersecurity issues for managers of Information Technology professionals. This curriculum is designed to help students develop skills to cope with policy-level decision-making with respect to cybersecurity issues in the public or private sector.
Coursework is designed to cover management, IT/Computer Science and cybersecurity law and policy for those who require some baseline knowledge of cybersecurity issues, but not at the level of a technical specialist.
For IT professionals interested in the more technical roles of implementing and overseeing IT systems, CTU's MSIT degree program offers a concentration in Security Management.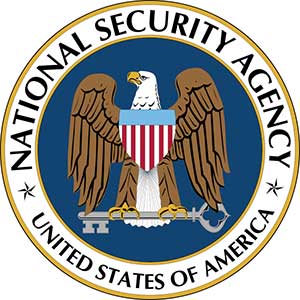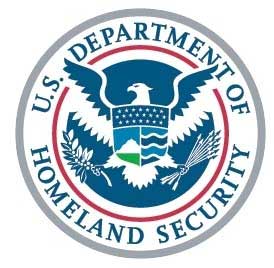 Program Details
Degree Requirements

Courses: Core

| Course Title | Course Description | Credit Hours |
| --- | --- | --- |
| CS632 | Data and Applications Security | 4 |
| CS651 | Computer Systems Security Foundations | 4 |
| CS652 | Operating Systems Security | 4 |
| CS653 | Network Security | 4 |
| IT600 | IT Management | 4 |
| INTD670 | Leadership and Ethical Decision-Making | 4 |
| PM600 | Project Management Processes in Organizations | 4 |
| | Total Credit Hours: | 28 |

Courses: Concentration

| Course Title | Course Description | Credit Hours |
| --- | --- | --- |
| HLS651 | Introduction to Cybersecurity Policy | 4 |
| HLS652 | Government and the Cyber Sector | 4 |
| HLS653 | Cyber Organizations and Structures | 4 |
| HLS654 | Emerging Initiatives in Cybersecurity Policy | 4 |
| HLS655 | Cybersecurity Policy Capstone | 4 |
| | Total Credit Hours: | 20 |

Total Credit Hours: 48

National Security Agency and Department of Homeland Security

The Department of Homeland Security and the National Security Agency have recognized Colorado Technical University as a National Center of Academic Excellence in Information Assurance and Cyber Defense (CAE IA/CD). The CTU cyber security curriculum was certified thereby to map to the DHS/NSA cybersecurity knowledge units. This recognition and certification is valid through 2021.

This CAE IA/CD designation is applicable to this degree program.

Tuition

Total tuition for this degree program will vary depending on your educational needs, existing experience, and other factors.

View our tuition resources page for links to information on our civilian and military student tuition, books and fees.

Estimate your costs, potential savings and graduation date

Ways to Save

Cost of this degree may be reduced based on one or more of the following:

Next Steps

Where do I go from here?

Choosing to continue your education is a big decision and we're here to help. Choose one of the options below to get started.

Submit your details and speak to an admissions advisor within the next day:

Submit a no-fee online application. An advisor will get in touch after your application is received to schedule an interview (required before enrolling):
Classes start April 3, 2018!
Gainful Employment and Other Student Disclosures
Below you can find placement rates and other information tailored to your chosen campus and program. Certain disclosures are published on this website to assist students in understanding the facts about their programs.
*Learn more about the U.S. News rankings for Colorado Technical University's online degree programs.