Master of Science in Cybersecurity Policy
Master of Science in Cybersecurity Policy
CTU's Master of Science in Cybersecurity Policy degree program is intended to provide a basic knowledge of cybersecurity issues for managers of Information Technology professionals. This curriculum is designed to help students develop skills to cope with policy-level decision-making with respect to cybersecurity issues in the public or private sector.
Coursework is designed to cover management, IT/Computer Science and cybersecurity law and policy for those who require some baseline knowledge of cybersecurity issues, but not at the level of a technical specialist.
For IT professionals interested in the more technical roles of implementing and overseeing IT systems, CTU's MSIT degree program offers a concentration in Security Management.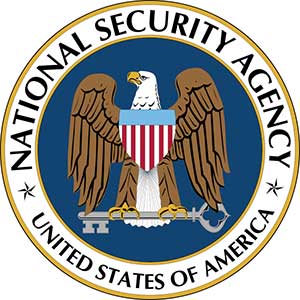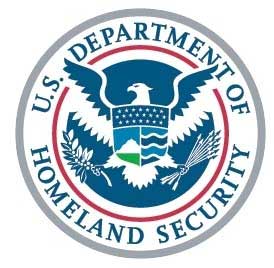 Program Details
Degree Requirements

Courses: Core

| | | |
| --- | --- | --- |
| INTD670 | Leadership and Ethical Decision-Making | 4 |
| CJUS600 | Advanced Review of Criminal Justice | 4 |
| CJUS615 | Criminology and Public Policy | 4 |
| CJUS625 | Issues of Diversity in Criminal Justice | 4 |
| CJUS650 | Terrorism and Homeland Security Management | 4 |
| CJUS675 | Special Topics in Criminal Justice | 4 |
| MGMT600 | Applied Managerial Decision-Making | 4 |
| | Total Credit Hours: | 28 |

Courses: Concentration

| | | |
| --- | --- | --- |
| CJUS620 | Court Services Management | 4 |
| CJUS630 | Law Enforcement Management | 4 |
| CJUS640 | Corrections Management | 4 |
| CJUS685 | Graduate Criminal Justice Capstone | 4 |
| HRMT645 | Operational Human Resource Management | 4 |
| | Total Credit Hours: | 20 |

Total Credit Hours: 48

Preparatory Requirements

The CTU Master of Science in Criminal Justice degree program is designed with an in-depth focus in the area of policy. Students from a non-criminal justice undergraduate background are required to successfully complete CJUS500 prior to taking CJUS600. Students who possess this background but need to refresh their knowledge of criminal justice concepts are encouraged to take CJUS500. This course is focused on giving students sufficient background on basic criminal justice concepts and terms common to the profession.

Tuition

Total tuition for this degree program will vary depending on your educational needs, existing experience, and other factors.

View our tuition resources page for links to information on our civilian and military student tuition, books and fees.

Estimate your costs, potential savings and graduation date

Ways to Save

Cost of this degree may be reduced based on one or more of the following:

Outcomes

This degree program is designed to provide the following skills and knowledge:

Analyze and develop strategies for improving organizational processes and operations
Develop effective enterprise level security policies, standards and procedures
Define technical requirements for the implementation of an effective security infrastructure
Synthesize core components of law and policy that are implicated in inter-disciplinary approaches to cybersecurity policy
Demonstrate a basic understanding of network security issues, network, hardware, software, and communication vulnerabilities
Recognize how the organization of the enterprise is integrated with the structure of security architecture
Identify the security concerns in each phase of the system lifecycle
Compare competing cybersecurity governance structures
Evaluate challenges to establishment of comprehensive cybersecurity policy within competing government agencies and the private sector

Next Steps

Where do I go from here?

Choosing to continue your education is a big decision and we're here to help. Choose one of the options below to get started.

Submit your details and speak to an admissions advisor within the next day:

Submit a no-fee online application. An advisor will get in touch after your application is received to schedule an interview (required before enrolling):
Classes start January 2, 2018!
Gainful Employment and Other Student Disclosures
Below you can find placement rates and other information tailored to your chosen campus and program. Certain disclosures are published on this website to assist students in understanding the facts about their programs.
Online Programs - Graduation Rate
The percentage of first-time, full-time undergraduate students who started between
7/1/2010 and 10/15/2010 who completed within 150% of the normal time period:20%
All Colorado Technical University campuses and both ground and online enrollments are included in this Graduation Rate.
*Learn more about the U.S. News rankings for Colorado Technical University's online degree programs.