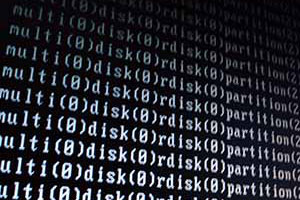 Remember when you could walk through airport security wearing your shoes? Or just walk through airport security to meet visitors at their gate, even if you weren't flying?
The events of Sept. 11, 2001 changed our lives in many ways, especially in the heightened focus on security throughout government and private industry. While the functions of the Department of Homeland Security (DHS) have always been with us (although perhaps not so obviously or well-known), the DHS entered the spotlight after 9/11 and has evolved tremendously over the past 12 years. Today, the DHS has 240,000 employees, who work to ensure the safety of the United States. These 240,000 workers in the DHS does not even include other homeland-security careers in both public and private industries, including the Departments of Justice, Transportation, and Energy and criminal justice careers at every level, among others.
As a whole, the security industry employs between 1.9 and 2.1 million full-time workers, according to an August 2013 survey by ASIS International, an organization representing security professionals. "The United States Security Industry: Size and Scope, Insights, Trends, and Data" reflects the results of a query extended to more than 400 security executives, as well as manufacturers, vendors and others affiliated with the industry.
Starting a career in homeland security or criminal justice today means gaining the necessary skills to combat the complex, ever-changing threats of rapidly changing technology that can move faster than cyber security measures. As anyone who has recently picked up a newspaper can attest, new dangers are constantly emerging and proving to be ongoing challenges for homeland security professionals like those in the CIA, FBI, security agencies and other law enforcement.
Wanted: Workers to Do Battle with Cyber Security Threats
Cybercrime and its counterparts, hacking and cyber espionage, are rapidly growing challenges for agencies, who must keep one step ahead in order to fully protect their data. Data breaches caused by cyber criminals can affect millions of Americans. Data breaches have wreaked havoc on entities as varied as the U.S. Army, U.S. Navy, and the U.S. Marine Corps and Sony PlayStation Network. The necessary security measures needed for companies using cloud storage, web-based applications and mobile technology present opportunities for skilled security professionals to step in and prevent criminals from accessing the data.
Workers trained to combat these threats are in demand. Citing concern about "crime, vandalism and terrorism," the U.S. Bureau of Labor Statistics (BLS) projects that the security industry will see considerable growth in the coming years, especially as private security firms assume some of the roles and responsibilities once managed by police. The BLS also notes that job prospects are best for those with computer or technology training.
Cybersecurity Skills in Demand
The industry needs critical thinkers with strong analytical skills who are trained in the latest technology, according to ASIS President Geoff Craighead. "A heightened threat environment, among other factors, has stimulated rapid advancements and significant overall growth in technology and key services across the operational and IT security markets, and increased the demand for knowledgeable, skilled workers at all levels within the security management structure," he said in the study.
One indication of how important skilled security staff is to the growing industry is reflected in that same ASIS study. According to that data, some 42 percent of survey respondents said they planned to increase spending on training in 2013, and 12 percent were planning to raise it by 10 percent or more.
The Obama administration has also made cybersecurity a priority, noting in a policy review that the nation's digital infrastructure is "not secure or resilient." The administration's steps to improve that include a February 2013 executive order that aims to boost information sharing, cybersecurity best practices and public-private partnerships.
As one might expect, IT workers trained in cybersecurity are needed in government at many levels. For example, the DHS has a cybersecurity division that needs staff trained in digital forensics, network and systems engineering, cyber-incident-response, vulnerability detection and other areas.
Demand for skilled workers is enormous in private industry as well, since it owns and manages the lion's share of information technology. The $207-billion cybersecurity industry is huge – if it were a country's economy, it would rank 46th worldwide, according to an April report by Los Angeles-based IBIS World. Not surprisingly, the industry is poised for rapid growth in the near future. That prompted "Entrepreneur" magazine to tout the cybersecurity industry as an excellent prospect for start-ups.
The world changes rapidly. Great minds are needed to battle emerging security threats. However, even the sharpest mind might need additional training in order to step up to the challenge. Homeland Security is quickly becoming a necessary topic of study, and a relevant education can help you be more competitive when aiming for a career that shapes the future.