Sloane Signal DeBose, Ph.D.
Program Chair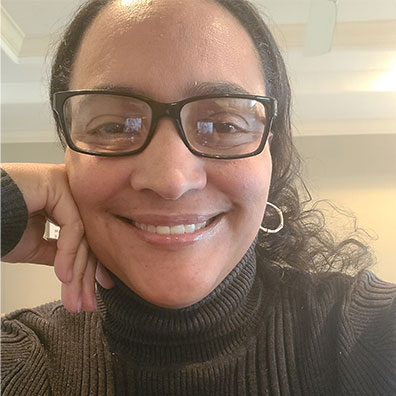 Areas of Focus
Education
Ph.D., Higher Education Leadership and Administration, Jackson State University
MBA in Management, Tulane University
BA, Spanish from Tulane University
Background
Dr. DeBose currently serves as Program Chair for the Department of Doctoral Studies. In addition to her administrative duties, Dr. DeBose serves as a doctoral research supervisor, and teaches courses in research. Prior to joining CTU, Dr. DeBose served as an Assistant Professor in the Educational Leadership doctoral program at Xavier University of Louisiana. Dr. DeBose also served as a faculty member at the University of Nebraska-Lincoln, where she taught Advertising and Public Relations in the College of Journalism and Mass Communications. Subsequently, she accepted a position at the Howard University John H. Johnson School of Communications, where she served as the Sequence Coordinator for Advertising and Public Relations, as well as the lead faculty member for the Advertising Diversity Initiative.
Publications
Signal, S.M., Nguyen, D., Amey, M., & Jean-Perkins, R. (In Press). Supporting poor and working class students' access to professional development during doctoral programs in education. In Martin, G.L., & Ardoin, S. (Eds.), Social Class Supports: Examples of Programs and Practices to Serve Poor and Working Class Students in Higher Education. Virginia: Stylus Publishers.
Smith-Crowe, K., Burke, M. J., Kouchaki, M., & Signal, S. M. (2012). Assessing interrater agreement via the average deviation index given a variety of theoretical and methodological problems. Organizational Research Methods, 16(1), 127-151.
Colella, A., McKay, P.F., Daniels, S.R., & Signal, S.M. (2012). Employment discrimination. In Kozlowski, S.W.J. (Ed.), The Oxford Handbook of Organizational Psychology (Volume 1). New York: Oxford University Press. Pp. 1034-1102.
Burke, M.J., & Signal, S.M. (2010). Workplace safety: A multilevel, interdisciplinary perspective. In Liao, H., Martocchio, J.J., & Joshi, A. (Eds.), Research In Personnel and Human Resource Management (Volume 29). UK: Emerald Publishing. Pp. 1-48.
Smith-Crowe, K., Burke, M.J., Kouchaki, M., & Signal, S.M. (2010). Assessing interrater agreement given theoretical and methodological problems. Presented at the Academy of Management annual conference. Montreal, Canada: August 2010.
Hachtmann, F. and Signal, S. M. (2005). The peer review of teaching portfolio as scholarship assessment in higher education: An advertising curriculum example. International Journal of Learning, Vol. 12. Melbourne, Australia: Common Ground Publishing.
Professional Memberships
United States Distance Learning Association
University Professional and Continuing Education Association
Research Interests
Trust, leadership, motivation, non-traditional students, organizational behavior, and Diversity, Equity and Inclusion.