Classes start October 2, 2018!
Business and Management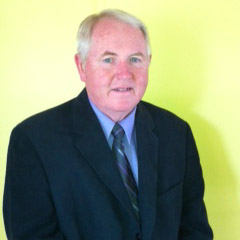 Michael E. Alexander, DM
Program Chair - Online, College of Doctoral Studies
Alamosa, CO
Retired Air Force Senior Non-Commissioned Officer. Criminal Justice professional. Advocate of student success.
Education
Doctor of Management (DM), Colorado Technical University (2008)
MBA, Webster University (2003)
Graduate Certificate, Human Resource Management, Chapman University (1992)
BS, Liberal Studies with concentration in Business, Excelsior College (1978)
AAS, Personnel Management, Community College of the Air Force (1973)
Background
Dr. Michael E. Alexander is the Program Chair of CTU's Online College of Doctoral Studies. Dr. Alexander has been a part of the CTU team since 2004 when he was hired as an Assistant Professor and became Chair of the Criminal Justice Department in 2005. In 2008, Dr. Alexander was promoted to the Director of Education for CTU's Denver campuses. In February 2012, he accepted an appointment as a full-time Professor of Management for the CTU Doctorate Program and was promoted to Program Chair in January 2015.
Professionally, CTU is his third career. Dr. Alexander's first career was as a member of the U.S. Air Force, from which he retired as a Senior Non-Commissioned Officer in 1992. Shortly after that, he started his second career, in the correctional field. Dr. Alexander worked for the largest private correctional corporation: Corrections Corporation of America. He was with Corrections Corporation of America until 2002; in that time Dr. Alexander worked in three different prisons, two in Tennessee and one in California.
At CTU, Dr. Alexander serves or has served on the Doctoral Strategy Committee Voting Member (2012-Present), University Graduate Program Committee Voting Member (2012-Present), University Academic Committee Voting Member (2008-2012), Center of Excellence for Faculty Development (2010-2012), and Criminal Justice Program Committee Voting Member (2004-2008).
Academic Specialization/Focus at CTU
Business and Management and Criminal Justice